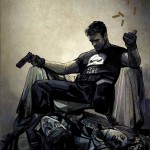 The one man war on crime is reforged, reloaded and reenergized this April! Frank Castle is back to wreak havoc on the underworld of the Marvel Universe once more in THE PUNISHER #1! Rising star writer Becky Cloonan (Gotham Academy) teams with legendary Punisher artist Steve Dillon for a new take and a new beginning for Frank – and a violent ending for all those standing in his way! Continue reading →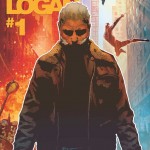 This January, sharpen your claws and prepare for the coming of a new kind of Wolverine. Straight out of the pages of Secret Wars comes an older, wiser and much more deadly Logan. And his adventure in the restored Marvel Universe begins as critically acclaimed creators Jeff Lemire and Andrea Sorrentino bring you OLD MAN LOGAN #1 – Continue reading →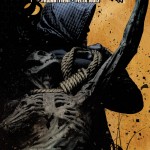 "Damned, Part 4" Mike Minetta has not been the Hangman long but he already faces the hardest decision any Hangman has ever had to make—let his family die… or save them and defy the will of Heaven and Hell itself! Continue reading →

Expression and art form merge between Marvel Comics and the world of hip-hop with a unique line of HIP-HOP Variants covers inspired by some of the most iconic and well received hip-hop and rap albums of all time.
Accompanying each all-new #1 from Marvel Comics coming this fall, fans will get the chance to purchase their own Marvel Comics variant cover featuring their favorite Marvel characters paying homage to some of the most well-known and vocal musical artists over the past couple of years. Continue reading →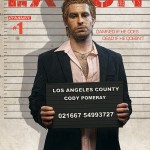 KEITH BURNS JOINS ON ART! TIM BRADSTREET ON COVERS!
Dynamite is proud to present the next book in a series of creator driven comics, featuring all new characters from the industry's best and brightest! Ex-Con is written by the acclaimed author Duane Swierczynski (Cable, Deadpool, Judge Dredd) – accompanied by the incredible art of Keith Burns! Continue reading →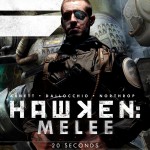 EXPANDING THE WORLD OF THE AWARD-WINNING ONLINE VIDEO GAME, 'HAWKEN'
Follow-up to the original graphic novel 'HAWKEN: GENESIS' debuts as a five-part Digital First title, then ships bi-weekly in print starting in December
Award-winning publisher Archaia Entertainment, an imprint of BOOM! Studios, and free-to-play video game publisher Meteor Entertainment, have teamed up with comiXology to debut the Digital First title HAWKEN: MELEE, a five-part miniseries based on the celebrated online, free-to-play mech combat video game, HAWKEN.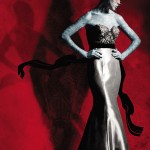 This February, BOOM! Studios will relaunch the HELLRAISER franchise with HELLRAISER: THE DARK WATCH, an all-new ongoing monthly series. The relaunch of this incredibly popular series will be co-written by creator Clive Barker and Brandon Seifert (WITCH DOCTOR, HELLRAISER: THE ROAD BELOW) and illustrated by newcomer Tom Garcia (HELLRAISER).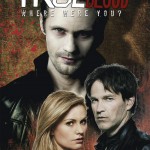 First five issues compiled into a hardcover collection
IDW Publishing, in conjunction with HBO, is pleased to announce that the first collection of the TRUE BLOOD ongoing series will debut in hardcover this December. TRUE BLOOD: WHERE WERE YOU? is written by comic luminary Ann Nocenti and series actor, Michael McMillian (Reverend Steve Newlin), who also co-wrote the TRUE BLOOD Tainted Love series. Additionally, the collection includes creative collaboration by True Blood creator, writer, and producer Alan Ball. Taking on artistic duties are Michael Gaydos, Greg Scott and Federica Manfredi, with cover art by renowned artist Tim Bradstreet.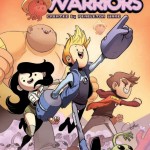 FIVE comics hit the shops next week including the first issue of Bravest Warriors!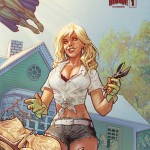 BOOM! Studios September Previews
for November Shipping 2012
New from BOOM! in November:
GRACE RANDOLPH'S SUPURBIA #1 (A)
GRACE RANDOLPH'S SUPURBIA #1 (B)
Written by Grace Randolph
Drawn by Russell Dauterman
SC, 32 pgs, FC, SRP: $3.99