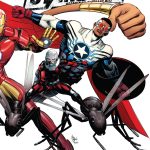 Publisher: Marvel Comics
Writer: Nick Spencer
Artists: Daniel Acuña, Angel Unzueta
Colourists: Daniel Acuña, Matt Wilson
Editors: Tom Brevoort
Release Date: OUT NOW!
Price: $4.99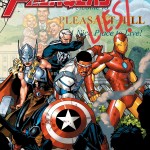 Publisher: Marvel Comics
Writer: Nick Spencer
Artist: Jesús Saiz
Colourist: Jesús Saiz
Editor: Tom Brevoort
Release Date: OUT NOW!
Price: $3.99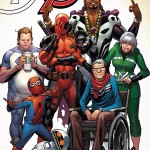 Publisher: Marvel Comics
Writer: Gerry Duggan
Artists: Carlos Pacheco, Dennis Meikis, Scott Hanna, Mariano Taibo
Colourists: Antonio Fabela, Richard Isanove
Editors: Tom Brevoort, Daniel Ketchum
Release Date: OUT NOW!
Price: $3.99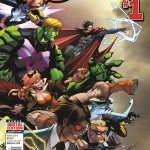 Publisher: Marvel Comics
Writer: Al Ewing
Artist: Gerardo Sandoval
Colourist: Dono Sanchez Almara
Editors: Tom Brevoort, Wil Moss
Release date: OUT NOW!
Price: $3.99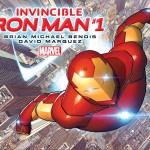 Publisher: Marvel Comics
Writers: Brian Michael Bendis
Artist: David Marquez
Colourist: Justin Ponser
Editors: Tom Brevoort, Katie Kubert
Release date: OUT NOW!
Price: $3.99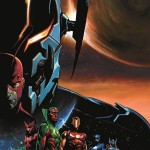 This Spring, from the star-studded creative team of Rick Remender (Avengers & X-Men: AXIS, Uncanny X-Force), Jerome Opeña (Avengers, Uncanny X-Force) and Dean White (Avengers, Uncanny X-Force) comes an original graphic novel that will take Earth's Mightiest Heroes to the brink and beyond. Marvel is proud to present your very first look at the cover to AVENGERS: RAGE OF ULTRON OGN! Continue reading →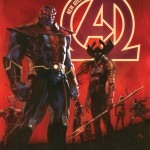 Time Runs Out!
Witness the beginning of the end and the rise of a new Cabal as the Marvel Universe reaches the end of the line in the oversized NEW AVENGERS #24! Superstar writer Jonathan Hickman and Marvel All-New Young Gun artist Valerio Schiti fast forward 8 months into the future as the battle-worn Marvel Universe faces judgment day, and the Avengers and Illuminati wage war against each other. Continue reading →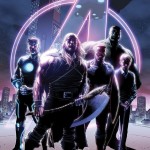 Time Runs Out!
This September, it all comes crashing down as Earth's Mightest Heroes face judgment day – and today, Marvel is proud to present your first look at the oversized AVENGERS #35! Continue reading →

Rick Remender and Tom Brevoort speak on Falcon becoming Cap, what's next for Steve Rogers and more!
Robbed of his superior strength and vitality, Steve Rogers must surrender his blues for a sturdy cane. He's not about to fade away just yet though. The old maxims hold true: If dead men declared the war and old men talk about it, a young man must rise and continue the fight. If Steve Rogers can no longer hurl his mighty shield, then he'll hand it to one who can carry it across the battlefield, above the clouds, to greater heights than ever before. Continue reading →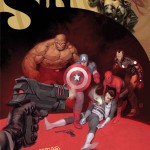 GET YOUR FIRST LOOK HERE!
This July, the lingering question will be answered in ORIGINAL SIN #6 – who shot the Watcher? From the very beginning, fans have waited, wondered and speculated who was responsible for Uatu's untimely death. Now, Jason Aaron and Mike Deodato peel back the curtain on the person pulling the strings as Original Sin races toward it's heart-stopping conclusion. Continue reading →