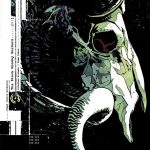 Image Comics is pleased to announce the all-new, ongoing crypto-noir series THE BLACK MONDAY MURDERS by New York Times and Eisner Award winning writer Jonathan Hickman (EAST OF WEST) and Tomm Coker (Undying Love) will launch in in August.
THE BLACK MONDAY MURDERS is classic occultism where the various schools of magic are actually clandestine banking cartels who control all of society: a secret world where vampire Russian oligarchs, Black popes, enchanted American aristocrats, and hitmen from the International Monetary Fund work together to keep ALL OF US in our proper place. Continue reading →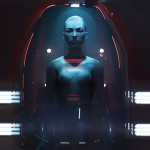 IT'S A BIG UNIVERSE. BRING A GUIDE.
CCP Games, the world's leading independent developer of massively multiplayer games and creators of EVE Online, have partnered with Dark Horse Comics to deliver two amazing books as epic as the online universe from which they are spawned: EVE: True Stories & EVE: Source.