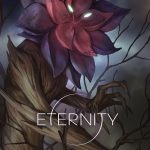 Publisher: Valiant
Writer: Matt Kindt
Artist: Trevor Hairsine
Colourist: David Baron
Release Date: Out Now!!
Price: $3.99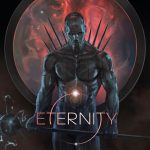 Valiant is proud to present the first look inside ETERNITY #1 (of 4) – the FIRST ISSUE of A VISIONARY NEW SERIES coming from the minds of New York Times best-selling writer Matt Kindt (X-O MANOWAR, Mind MGMT) and blockbuster artist Trevor Hairsine (DIVINITY, X-Men: Deadly Genesis)! On October 25th, a brand-new expedition into the unknown awaits… Beyond time… Beyond space… And beyond reality itself! At the farthest edge of all that is… Eternity awaits! Continue reading →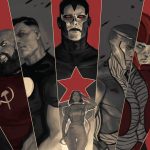 Publisher: Valiant
Writer: Matt Kindt
Artist: Trevor Hairsine
Colourist: David Baron
Release Date: OUT NOW!
Price: $3.99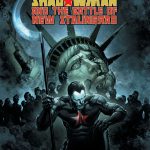 Valiant is proud to present your first look inside DIVINITY III: SHADOWMAN AND THE BATTLE OF NEW STALINGRAD #1 – the next essential standalone special torn from the pages of Valiant's hit comics event! On February 8th, join rising star Scott Bryan Wilson (Batman Annual) and blockbuster artist Robert Gill (Wrath of the Eternal Warrior) as they lead the unshakable Shadowman to the front line of America's last stand against the global Soviet Union! Continue reading →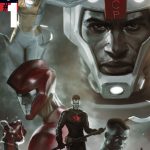 In 2015, Earth prepared to meet a new god…a lost Communist cosmonaut known only as DIVINITY.
In 2016, the nations of the world bent before DIVINITY II.
This December, a new world order takes control as DIVINITY III: STALINVERSE rewrites the fabric of reality itself!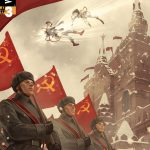 The world runs red!
Abram Adams' former teammate – the long-lost cosmonaut Myshka – has returned from deep space…and, seemingly overnight, the former Soviet Union has taken charge as the globe's dominant economic and military force. As the Western world grapples with the ensuing chaos and confusion of Russia's rapid return to power, Continue reading →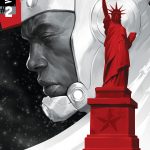 Russia reigns supreme!
Just a month after the arrival of long-lost cosmonaut Mishka, the former Soviet Union has made an impossible push to become the world's preeminent superpower. But how? Ninjak has a theory, but it will require going undercover across enemy lines…and maybe some help from Mishka's old comrade, Abram Adams – the god-like being known as Divinity! Continue reading →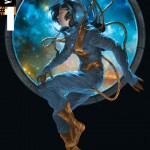 The much-anticipated follow-up to the 11-time sold-out series that The Onion/A.V. Club calls the "Best New Superhero of 2015" is here! The acclaimed creative team returns for a perfect new jumping-on point into the expansive sci-fi saga that shook the world! Continue reading →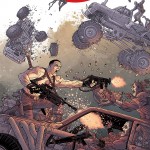 Assault on Los Angeles!
Motivated by the latest in a never-ending barrage of tragedies, Bloodshot is teaming with his old friend and ally, Ninjak, to take down the Shadowmen and G.A.T.E.'s X-O Manowar armor-drones. But Bloodshot's not the technologically advanced warrior he once was. Can he overcome the onslaught of the future's bleeding-edge "goo-tech" defenses? And just who is…the Man in the Tower? Continue reading →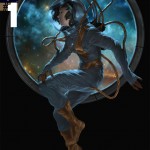 Earth is about to meet a new god…and she's a Communist. This spring…the nations of Earth will prepare to bend before DIVINITY as Valiant's sold-out sci-fi sensation returns with an all-new prestige format limited series! Continue reading →