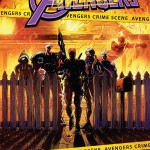 Publisher: Marvel Comics
Writer: Gerry Duggan
Artists: Ryan Stegman, Mark Morales, Guillermo Ortego
Colourist: Richard Isanove, Matt Yackey
Editors: Alanna Smith, Tom Brevort, Daniel Ketchum
Release Date: OUT NOW!
Price: $3.99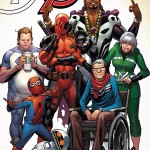 Publisher: Marvel Comics
Writer: Gerry Duggan
Artists: Carlos Pacheco, Dennis Meikis, Scott Hanna, Mariano Taibo
Colourists: Antonio Fabela, Richard Isanove
Editors: Tom Brevoort, Daniel Ketchum
Release Date: OUT NOW!
Price: $3.99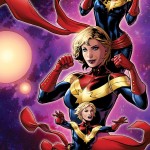 This March, Marvel is celebrating Women's History Month by gathering some of Marvel's most iconic female characters for a very special variant cover theme. Today, Marvel is pleased to announce the first ever Women of Power Variant Covers – brought to you by some of the biggest names in the industry and the superstars of tomorrow. Continue reading →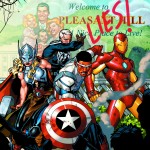 The blockbuster Avengers crossover of 2016 starts here! It'll take all of Earth's Mightiest Heroes to uncover the mysteries behind Pleasant Hill – and it's all happening in AVENGERS: STANDOFF! this Spring! Celebrate the 75th Anniversary of Captain America with a bang as heroes from across the Marvel Universe strap in for an explosive thrill ride! Continue reading →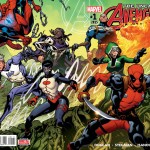 This October, it's truly a team of Earth's Mightiest Heroes unlike any you've seen before. Humans! Mutants! Inhumans! Deadpool! Yeah, we're not kidding! Today, Marvel is pleased to present your first look at UNCANNY AVENGERS #1 – the blockbuster new series from Gerry Duggan and Ryan Stegman! Continue reading →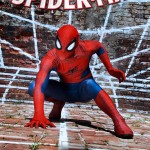 You've seen them at conventions, now see them on the covers of some of Marvel's newest comic titles later this year! Today, Marvel is pleased to present your new look at the upcoming COSPLAY VARIANT program. See your favorite Marvel characters like you've never seen before, as mighty Marvel fans bring them to life for 20 exciting covers! Continue reading →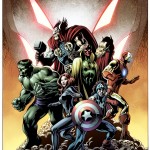 Time-Travelling Avengers Take on Ultron This April!
This April, Earth's Mightiest Heroes from across the time stream collide to take on the greatest threat to our past, present and future in AVENGERS: ULTRON FOREVER #1, NEW AVENGERS: ULTRON FOREVER #1 and UNCANNY AVENGERS: ULTRON FOREVER #1 – a trio of oversized specials coming in 2015! Written by fan-favorite scribe Al Ewing (Captain America & The Mighty Avengers, Loki: Agent of Asgard) and drawn by legendary artist Alan Davis – prepare for a new team to assemble! Continue reading →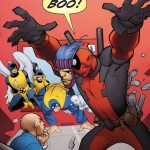 This October, Marvel celebrates its milestone 75th Anniversary – commemorating three quarters of a century of the best stories, the most iconic characters and one of the biggest legacies in entertainment. Oh, and Deadpool. The Merc With a Mouth is invading Marvel's milestone anniversary for a series of special Deadpool 75th Anniversary Variants – as some of the best and brightest in the industry recreate famous covers from the past 75 years guest-starring the regeneratin' degenerate. Continue reading →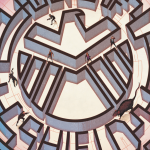 FEATURING EXCLUSIVE, SOLD-OUT ART SUPPORTING THE FINAL SIX EPISODES OF SEASON 1
Marvel is proud to announce the debut of Marvel's Agents of S.H.I.E.L.D.: The Art of Level 7 comic book variant covers available this August. These variants will feature artwork from the exclusive, sold-out art initiative launched to support the final six episodes of the series' inaugural season. Continue reading →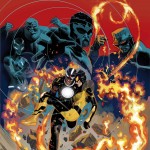 Welcome to Planet X!
This March, experience the Marvel Universe like you've never seen it before when Avenge the Earth kicks off in UNCANNY AVENGERS 18.NOW! From the New York Times Bestselling creators Rick Remender and Daniel Acuña comes the next arc in the series fans are calling "amazing", "intense" and "epic"! Continue reading →