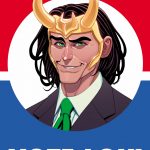 God, trickster, brother, liar, son, villain, even hero. Loki wears many faces. But now he's aiming to wear one more – President of the United States of America! Yes, True Believer, your eyes do not deceive you! Though Loki might! The Asgardian charlatan is hitting the campaign trail this June in the highly anticipated VOTE LOKI #1 Continue reading →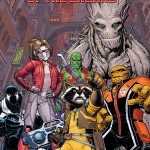 Publisher: Marvel Comics
Writer: Brian Michael Bendis
Artists: Valerio Schiti
Colourist: Richard Isanove
Editor: Nick Lowe
Release date: OUT NOW!!!
Price: $3.99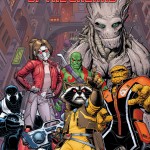 This October, blast off into the stratosphere as the recharged group of galactic guardians explode into the All-New, All-Different Marvel Universe in GUARDIANS OF THE GALAXY #1! Coming to you from legendary comic writer Brian Michael Bendis (Invincible Iron Man) and rising star artist Valerio Schiti (New Avengers) comes a team unlike any you've seen before! Continue reading →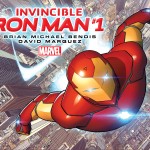 This Fall, the Marvel Universe is reforged and recharged as All-New, All-Different Marvel kicks off in full force! New titles, new characters, and new creators explode on to the scene as only Marvel could bring you. Leading the charge for this movement is the blockbuster new title INVINCIBLE IRON MAN #1 – from the explosive creative team of Brian Michael Bendis and David Marquez! Today, Marvel is pleased to present your new look at the highly anticipated first issue coming to comic shops on October 7th! Continue reading →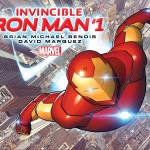 All-New, All-Different Marvel kicks off in full force this fall, and Marvel is making sure all comic book stores worldwide are armed and ready for the new flagship Marvel title as INVINCIBLE IRON MAN #1 explodes into comic shops on October 7th! You won't want to miss comic superstar Brian Michael Bendis and red-hot artist David Marquez's opening salvo in their explosive new ongoing series. And Marvel is ready to make the launch one to remember. In addition to being first in line to purchase INVINCIBLE IRON MAN #1, fans will also be able to receive special items at participating retail stores, including the first piece of the exclusive BUILD YOUR OWN IRON MAN promotional item! Continue reading →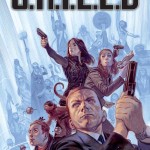 Your Local Comic Shop is Your Place to Be on New Year's Eve!
End the calendar year with a bang this New Year's Eve as high-tech weapons, high-stakes missions and high-octane adventure come to a comic shop near you with S.H.I.E.L.D. #1 – the debut issue of one of the most highly anticipated titles of the year! In addition to being among the first to purchase and read this exciting first issue, fans will also be able to receive special items exclusive to these launch parties. Continue reading →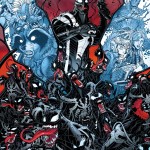 This November, the Guardians of the Galaxy face their worst nightmare as the new "Planet of the Symbiotes" arc kicks off in GUARDIANS OF THE GALAXY #21! Comic book superstar Brian Michael Bendis and Marvel Young Gun artist Valerio Schiti venture where no heroes have ever gone before – to the home planet of the deadly alien symbiotes! Continue reading →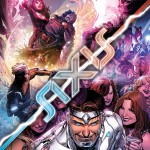 The Apocalypse Has Begun
This November, the X-Men are finished cowering in fear. The noble mutant nation is proud to rise up and take their rightful place as Homo Superior in the name of their new leader – Apocalypse! And they'll put an end to anyone who stands in their way! Continue reading →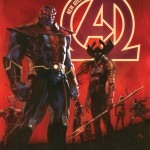 Time Runs Out!
Witness the beginning of the end and the rise of a new Cabal as the Marvel Universe reaches the end of the line in the oversized NEW AVENGERS #24! Superstar writer Jonathan Hickman and Marvel All-New Young Gun artist Valerio Schiti fast forward 8 months into the future as the battle-worn Marvel Universe faces judgment day, and the Avengers and Illuminati wage war against each other. Continue reading →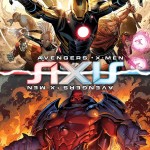 This October, the Marvel Universe prepares for the biggest battle its ever faced, and Marvel is proud to present your very first look inside the highly anticipated AVENGERS & X-MEN: AXIS #1! Continue reading →