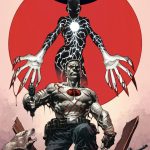 Publisher: Valiant Entertainment
Writer: Jeff Lemire
Artist: Mico Suayan
Colourist: David Baron
Release Date: OUT NOW!!!
Price: $3.99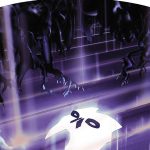 Publisher: Valiant Entertainment
Writer: Jody Houser and Rafer Roberts
Artist: Robert Gill
Colourist: Michael Spicer
Release Date: OUT NOW!
Price: $3.99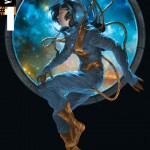 The much-anticipated follow-up to the 11-time sold-out series that The Onion/A.V. Club calls the "Best New Superhero of 2015" is here! The acclaimed creative team returns for a perfect new jumping-on point into the expansive sci-fi saga that shook the world! Continue reading →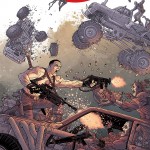 Assault on Los Angeles!
Motivated by the latest in a never-ending barrage of tragedies, Bloodshot is teaming with his old friend and ally, Ninjak, to take down the Shadowmen and G.A.T.E.'s X-O Manowar armor-drones. But Bloodshot's not the technologically advanced warrior he once was. Can he overcome the onslaught of the future's bleeding-edge "goo-tech" defenses? And just who is…the Man in the Tower? Continue reading →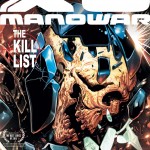 The game-changing finale to "THE KILL LIST"!
X-O Manowar and Ninjak have uncovered a Vine terrorist network that goes farther up the rungs of power than they could have ever expected – and revealing its secrets may have just put everyone Aric holds dear in grave danger! Even Valiant's two most powerful heroes might not be able to stop what's coming next…and the countdown is about to begin! Continue reading →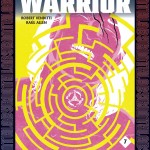 This summer, the most shocking Valiant epic of the year starts here as Earth's immortal master of war runs a gauntlet of pain and punishment engineered by history's coldest and most calculating scientific mind!
Valiant is proud to present an advance preview of WRATH OF THE ETERNAL WARRIOR #7 – the FIRST ISSUE of "LABYRINTH", an ALL-NEW JUMPING-ON POINT from New York Times best-selling writer Robert Venditti (BOOK OF DEATH) and Valiant-exclusive artist and visionary storyteller Raul Allen (Hawkeye)! Continue reading →
Publisher: Valiant Comics
Writer: Jody Houser
Artist: Francis Portela and Marguerite Sauvage
Editor: Tom Brennan
Release Date: OUT NOW!
Price: $3.99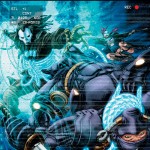 SHADOWMAN VS. NINJAK! Who will live…and what will be left of them?
As Ninjak and Punk Mambo uncover the truth about the land of the dead, Shadowman makes his final move to finally wrest control of the uncanny parallel dimension called Deadside! The terrifying, intense, and heartbreaking return of a Valiant icon comes full circle as master storytellers Matt Kindt and Doug Braithwaite deliver OPERATION: DEADSIDE's riveting finale! Continue reading →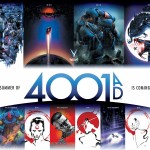 The blockbuster crossover event of the summer is hitting shelves early with an advance sneak peek in Diamond Comics Distributors' March 2016 PREVIEWS catalog – in stores now!
Before 4001 A.D. #1 (of 4) arrives in stores on May 4th, get the jump on the blistering new comics event uniting Rai with the greatest heroes of the 41st century this month in the March 2016 PREVIEWS catalog – featuring an exclusive, 5.5″ x 7.5″ checklist, bound directly into Valiant Entertainment's catalog listings! Continue reading →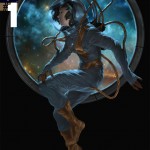 Earth is about to meet a new god…and she's a Communist. This spring…the nations of Earth will prepare to bend before DIVINITY as Valiant's sold-out sci-fi sensation returns with an all-new prestige format limited series! Continue reading →