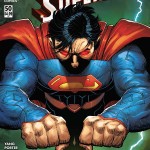 Publisher: DC
Writer: Gene Leun Yang
Artists: Howard Porter, Ardian Syaf, Patrick Zircher, Jon Bogdanove
Colourist: Hi-Fi
Editor: Andrew Marino
Release Date: OUT NOW!
Price: $4.99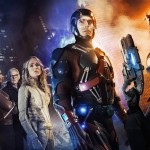 A SPIN-OFF from The Flash and Arrow, The CW's Legends of Tomorrow premieres in the US on January 21. Sky 1 is planning to begin UK broadcasts in February.