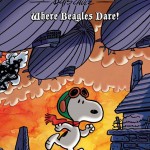 KaBOOM!, the award-winning, all-ages imprint of publisher BOOM! Studios, gets ready to send Snoopy off on a secret World War I mission this September in Peanuts: Where Beagles Dare!, a new, original graphic novel from writer Jason Cooper and artist Vicki Scott that serves as a great accompaniment to the upcoming The Peanuts Movie. Continue reading →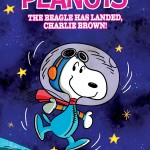 OUT JUNE 11th!
You've seen Snoopy in Japan, now see what the coolest beagle around gets up to in space! Next month BOOM! Studios have the brand new, original graphic novel PEANUTS: THE BEAGLE HAS LANDED, CHARLIE BROWN! coming out in comic shops through their imprint, KaBOOM! Continue reading →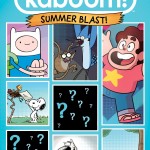 Take a Look at the Gifts to Be Had!
Award-winning publisher BOOM! Studios and its imprints, KaBOOM! and Archaia, are pleased to announce their offerings for this year's Free Comic Book Day, which takes place May 3rd, 2014 at participating comic book shops everywhere. Continue reading →