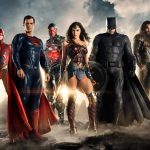 WITH the Zack Snyder-directed Justice League set to open in the US and UK on November 17, Warner Bros has dropped a new trailer featuring the DC super team in its big screen debut as the world descends into chaos: Continue reading →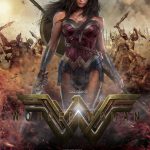 Distributed By: Warner Bros.
Production: Atlas Entertainment, Cruel & Unusual Films, DC Entertainment, Dune Entertainment, Tencent Pictures, Wanda Pictures, Warner Bros.
Director: Patty Jenkins
Writers: Allen Heinburg, Zack Snyder, Jason Fuchs, William Moulton Marston (creator of Wonder Woman).
Starring: Gal Gadot, Chris Pine, Robin Wright, Connie Nielson, Danny Huston
Cert: 12A
Running Time: 141 mins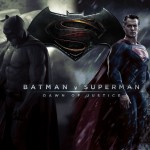 Producer: Warner Bros.
Writer: Chris Terrio, David S. Goyer
Director: Zack Snyder
Featuring: Ben Affleck, Henry Cavill, Gal Godot, Jesse Eisenberg, Amy Adams, Jeremy Irons, Holly Hunter, Diane Lane, Laurence Fishburne,
Release Date: OUT NOW!
Bruce Wayne visits his parents' tomb and Superman voices his self-doubt in a spot illustrating the motivations, and the mindsets, of the two heroes.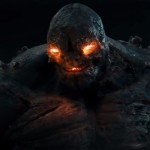 WARNER Bros has revealed more about Batman vs Superman: Dawn of Justice in a third trailer for the Zack (Watchmen) Snyder-directed movie, which premieres in the US and the UK on March 25.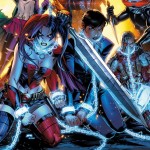 DC's Big Screen Universe is About to Get a Whole Lot Badder!
As revealed not too long ago on The Hollywood Reporter, the upcoming Suicide Squad movie has announced not only which villains will be a part of the Squad, but which actors will be playing them. And whoooa boy, what a list! Continue reading →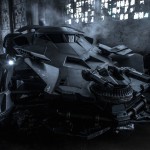 Batman v Superman: Dawn of Justice director Zack Snyder has graced fans with our first clear look at the Batmobile! Continue reading →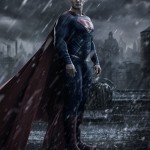 Zack Snyder has released another image for his Batman v Superman: Dawn of Justice film, this time through USA TODAY. Check out the impressive first image of Henry Cavill as Superman below! Continue reading →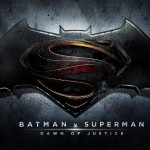 Principal photography is underway in Metro Detroit, Michigan
Filming is underway on Warner Bros. Pictures' Batman v Superman: Dawn of Justice, the highly anticipated action adventure from director Zack Snyder, starring Henry Cavill in the role of Clark Kent/Superman, and Ben Affleck as Bruce Wayne/Batman. Continue reading →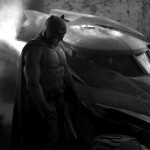 NEW BATMAN COSTUME AND BATMOBILE
Batman vs. Superman director, Zack Snyder, has teased fans eagerly awaiting news of the movie with a new shot of Ben Affleck in the legendary Batman costume alongside the dauntless batmobile. Continue reading →