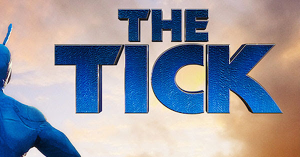 The reboot of "The Tick" will debut Aug. 19 as part of Amazon's 2016 comedy pilot season.
Publisher: Marvel Comics
Writer: James Robinson
Artists: Aco, Hugo Petrus, Leonardo Romero
Colourist: Mat Lopes
Editor: Christina Harrington
Release Date: Out Now!
Price: $3.99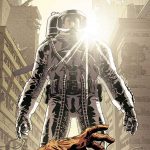 Image Comics and Top Cow Productions, Inc. are proud to announce ECLIPSE, a new sci-fi thriller series launching this September from up-and-coming writer Zack Kaplan and artist Giovanni P. Timpano (The Shadow, Lone Ranger/Green Hornet).
Not long from now, Earth will be a very different place. The sun won't be a source of life and warmth—instead, it will be the deadliest killer the world has ever known. Following an electro-magnetic solar flare cataclysm that alters our sun forever, most of the world's population will be dead. Continue reading →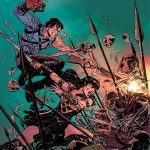 Just in time for Halloween, Dynamite Entertainment's cornerstone title Army of Darkness crosses over with one of television's greatest fantasy adventure programs of all time – Xena, Warrior Princess! Debuting in October, the all-new Army of Darkness / Xena, Warrior Princess: Forever… and a Day four-part miniseries not only brings together these two beloved characters, but also legendary Uncanny X-Men veteran (and current Red Hood and the Outlaws writer) Scott Lobdell and DC Comics artist Elliot Fernandez (Harley Quinn and Power Girl)! Continue reading →
In Bloodshot we trust!
Project Rising Spirit – America's greatest exporter of classified weapons technology – has achieved a breakthrough: a contagious, airborne nanite dispersion prototype that can turn the population of any city into an army of indestructible soldiers. A doomsday virus capable of destroying an enemy nation from the inside out. Continue reading →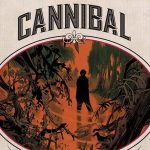 Image Comics is pleased to announce that New York Times bestselling author Brian Buccellato (SONS OF THE DEVIL, The Flash, Injustice), Jennifer Young, and artist Matias Bergara (Sons of Anarchy) are teaming up for a southern-gothic horror series set to launch this October.
In CANNIBAL #1 a small Everglades town is hit by a new virus that causes those it infects to crave human flesh. But with no cure in sight, the region has become split over what to do with the victims. For the Hansen family the answer is simple: kill them. However all of that changes when the virus infects those the family cares about most. Continue reading →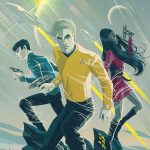 New Ongoing Comic Series, "Boldly Go," Reflects The Post "Beyond" World of Star Trek
The 50th anniversary of STAR TREK is upon us and to further celebrate, IDW Publishing, under license by CBS Consumer Products, will introduce a new Star Trek series in October.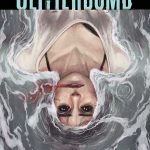 Fan-favorite Jim Zub (WAYWARD, Thunderbolts) and debut artist Djibril Morisette-Phan will launch an all-new series that tears into the heart of Hollywood in GLITTERBOMB this September.
Farrah Durante is a middle-aged actress hunting for her next gig in an industry where youth trumps experience. But the shallow, celebrity-obsessed culture she's drowning in isn't the only problem—her frustrations are a powerful lure for something horrifying out beyond the water…something ready to strike. Continue reading →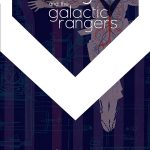 The valiant Captain Victory falls in battle… but death is only the beginning! His superiors long ago enacted a contingency plan: maintain clone bodies, that — with a memory download — can be sent into space to die again and again. Only this time, two copies were created, their memory downloads incomplete and bodies ejected into far-flung time and space. Can a teenage, amnesiac Victory survive the dangers of 1970s New York City? Continue reading →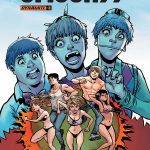 Summer is here! The Super Virgin Squad actively seek to swell their ranks as the team is confronted with their greatest challenge to date. A rival group of super powered, antagonistic teens is wreaking havoc in Smalltown, USA, and only the SVS can restore law and order to their beloved streets. Can they turn their ragtag group of new recruits into the heroes they need to be in time to save their community? Continue reading →