FIRST LOOK: The Complete Convergence
Earlier this week, we announced CONVERGENCE, the upcoming, two-month comic book event that promises to rock the DC Multiverse to its very core. Comprised of a nine-part weekly comic book series written by TV writer Jeff King and Dan Jurgens and drawn by Carlo Pagulayan, Stephen Segovia and Ethan Van Sciver, as well as 40 distinct, two-part miniseries written and drawn by some of the most exciting creators in comics, it's an event told at an unprecedented scale.
It's only fitting that it has a promotional image to match it.
On Tuesday, we debuted a beautiful illustration of Convergence's villain, Telos, drawn by Carlo Pagulayan and Jose Marzan, Jr. with colors by Hi-Fi. However, what we didn't tell you was that there was even more to the illustration. Now, DC Comics are proud to show you the full piece of art, featuring even more glimpses of worlds past as well as the Convergence logo.
Stay tuned for more exciting Convergence announcements over the weeks ahead, and look for the fun to really start when Convergence kicks off on April 1, 2015.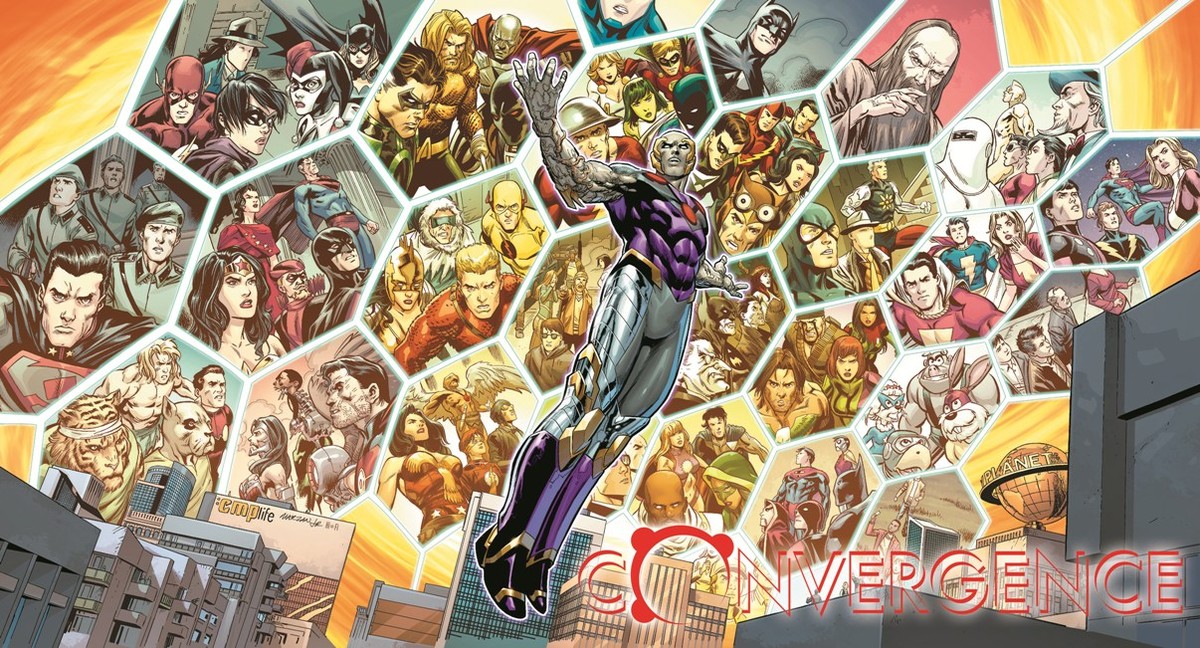 Click on the image above to view it full-sized (Trust us, you're going to want to)!