Marvel teases Infinity War @ Super Bowl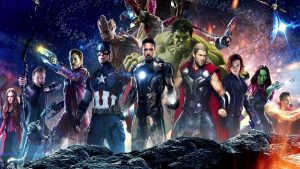 COME April 27 (May 4 in the US), the Marvel Cinematic Universe will explode as Avengers: Infinity War hits the  big screen.  Directed by Anthony and Joe Russo (who were responsible for 2011's Captain America: The Winter Soldier and Captain America: Civil War, which came along  five years later) the movie builds on incidents seeded throughout the past few films.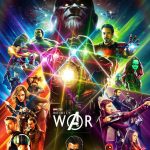 It features Thanos (James Brolin) as his universe-conquering antics put him in conflict with not only the Avengers but also the Guardians of the Galaxy. A veritable horde of heroes take a stand against the genocidal alien, among them Iron Man (Robert Downey Jr), the Hulk (Mark Ruffalo), Captain America (Chris Evans), Thor (Chris Hemsworth), Jeremy Renner (Hawkeye), the Black Widow (Scarlett Johansson) and the Scarlet Witch (Elizabeth Olsen).
Also ranged against Thanos are the Winter Soldier (Sebastian Stan), Doctor Strange (Benedict Cumberbatch), Starlord (Chris Pratt), the Vision (Paul Bettany) Gamora (Zoe Saldana), Nebula (Karen Gillan), Groot (Vin Diesel), Dax the Destroyer (David Bautista), Rocket (Bradley Cooper), Mantis (Pom Klementieff), Spider-Man (Tom Holland),  the Falcon (Anthony Mackie), the Black Panther (Chadwick Boseman), Ant-Man (Paul Rudd) and War Machine (Don Cheadle).
Written by Christopher Markus and Stephen McFeely (who scripted both Russo-directed Captain America movies as well as 2013's Thor: Dark World, Avengers: Infinity War also features Loki (Tom Hiddleston) and the Collector (Benicio del Toro).
The directors and the writers already have an untitled sequel in post-production. It's schedule to premiere on May 3, 2019.