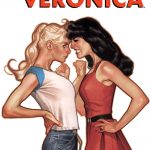 IT'S BETTY VS. VERONICA! The most highly-anticipated debut in comics history is here! Betty and Veronica are America's sweethearts… until they turn on each other! "Pops' Chocklit Shoppe is being taken over by a huge coffee company. When Betty and Veronica go head-to-head over the issue, all bets are off! Friendships will shatter. Cities will burn. Nails will be broken. Betty and Veronica are back in this ALL-NEW #1 from comics legend Adam Hughes (Wonder Woman, Catwoman)! Continue reading →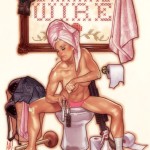 Barb Wire #7
Shady federal agents have tasked bounty hunter Barb Wire with tracking down and delivering her former associate Avram Roman, or she'll face dire consequences. With little choice but compliance, Barb learns that her former ally is not the man she remembers . . . if indeed he is a man at all! Continue reading →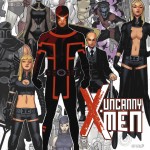 This November, cap off this era of Marvel's mutants with an epic bang. Today, Marvel is pleased to present your new look at UNCANNY X-MEN #600 – the finale of Brian Michael Bendis' epic X-Men saga. Brought to life by A-list creators – Uncanny X-Men #600 features 38 pages of new content from Stuart Immonen, Chris Bachalo, Sara Pichelli, David Marquez, Mahmud Asrar, Kris Anka and Frazer Irving – mutant history will be made! What will become of Scott Summers' mutant revolution? What will become of the Jean Grey School and the New Xavier School? Find out as in this explosive final chapter! Be there as UNCANNY X-MEN #600 hits comic shops and digital devices this November! Continue reading →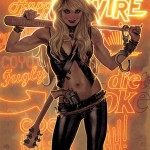 Barb Wire #1
Nail-hard tough and drop-dead gorgeous, Barb Wire is the baddest bounty hunter on the mean streets of Steel Harbor, where gangsters can lift bulldozers and leap rusting factories in a single bound. The hunting is stupid good and the bounties are hella big—if Barb lives long enough to collect!
*Covers by Adam Hughes!
*Price box, barcode, etc., will appear on the backcover.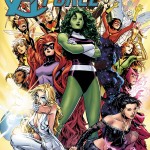 A New Team of Avengers Assembles During SECRET WARS
An all-new era begins this May as Marvel's Mightiest Mavens assemble for an explosive new series launching during Secret Wars! Today, Marvel is pleased to present your new look inside the blockbuster A-FORCE #1 – from the creative team of G. Willow Wilson (Ms. Marvel), Marguerite Bennett (Angela: Asgard's Assassin, James Patterson's Max Ride: First Flight) and Jorge Molina (X-Men)! Continue reading →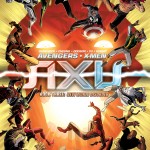 Who Lives? Who Dies? Who Remains Inverted?
This December, the Earth-shattering finale to the biggest comic event of the year explodes into comic shops as heroes, villains and more collide in AVENGERS & X-MEN: AXIS #9 – the epic conclusion! Blockbuster writer Rick Remender along with artists Jim Cheung, Terry Dodson and Leinil Yu bring heroes and villains to the brink for the finale of Act III: New World Disorder – and not everyone will make it back! Continue reading →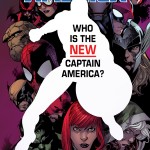 This October, witness the heart stopping conclusion to the story that began in Dimension Z in the oversized CAPTAIN AMERICA #25! Superstar writer Rick Remender and blockbuster artist Carlos Pacheco bring the saga of Dimension Z to a close, and give rise to the All-New Captain America! Continue reading →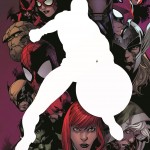 This October, Bear Witness To The Next Exciting Phase Of The Marvel Universe, As The Torch Is Passed And A New Hero Will Rise!
Marvel is proud to officially unveil the cover to CAPTAIN AMERICA #25 – the extra sized issue from chart-topping writer Rick Remender and the epic finale to The Tomorrow Soldier arc. Remender and artist Carlos Pacheco will have fans on the edge of their seat and have the whole comic industry asking – 'Who is the All-New Captain America'? Continue reading →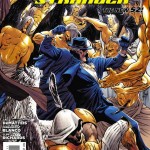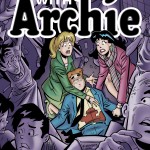 Future "Life with Archie" storyline reveals redheaded icon's heroic final moments
Archie Comics, the acclaimed and bestselling comic book publisher that is home to some of the best-known pop culture creations in the world, including Archie, Jughead, Betty & Veronica, Josie & The Pussycats, Sabrina the Teenage Witch and the hit AFTERLIFE WITH ARCHIE series, announced the unthinkable today: Legendary comic book character Archie Andrews will die to conclude the hit LIFE WITH ARCHIE comic series.
Continue reading →