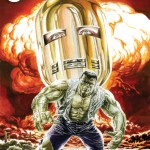 All EYES Are On Original Sin as Two Avengers Clash in an Epic Crossover!
This June, Original Sin continues to unravel everything we have ever known about the Marvel Universe as shocking revelations deliver gamma bomb-sized changes directly to two of Marvel's greatest heroes – the Invincible Iron Man and the Incredible Hulk in the pages of Original Sin: Hulk vs. Iron Man.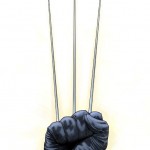 THE CLOCK IS TICKING!
Strap in for a gut-wrenching, blood soaked tale of betrayal, vengeance and a hero's death as 3 MONTHS TO DIE kicks off this June in WOLVERINE #8! All culminating in a grisly September finale that will have the whole world on the edge of their seat! Continue reading →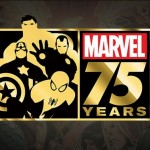 Experience the New Trailer Narrated by Editor-in-Chief Axel Alonso!
This year marks the 75th Anniversary of Marvel Comics #1 – the comic that started it all, giving birth to the entire Marvel Universe! 75 years later, Marvel's characters and storylines are at the forefront of popular culture. From comics to movies, television, video games and more, Marvel has become synonymous with the highest quality entertainment. Continue reading →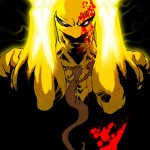 Promises to Combine Martial Arts And Mysticism, Powered By Revenge
Marvel Entertainment is excited to announce an all-new on-going series, IRON FIST: THE LIVING WEAPON by the striking talent of writer and artist, Kaare Andrews (Spider-Man: Reign, A+X). Continue reading →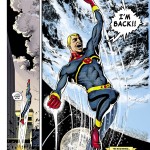 The Wait is Over!
The series that changed comics forever finally returns in 2014, and Marvel is proud to present your first look at the remastered MIRACLEMAN #1! Continue reading →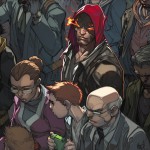 Superstar Team Set To Bring The Extraordinary Out In INHUMAN!
Marvel Entertainment is excited to announce the addition of Charles Soule as series writer for INHUMAN beginning with an All-New Marvel NOW! #1. Continue reading →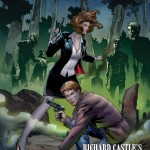 Derrick Storm Returns in The Best-Selling Graphic Novel Saga, Based on The World of ABC's Hit Primetime Series
Marvel Entertainment and ABC Studios are proud to announce CASTLE: UNHOLY STORM, an all-new graphic novel inspired by the popular "Castle" television series. This 112-page hardcover hits comic shops and bookstores everywhere on May 6th, 2014. Continue reading →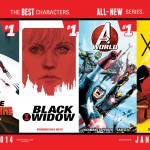 Get Set For An Ambitious & Exciting 2014 Marketing Campaign
All-New Marvel NOW! ushers in 2014 with exciting new ongoing series and must-read .NOW entry issues and Marvel is proud to announce the company-wide initiative will reach unprecedented levels of marketing and promotion, exceeding that of the original Marvel NOW! and any other promotional campaign in Marvel's comic book history. Continue reading →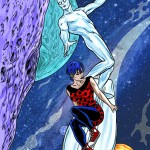 GET A FRESH START WITH THE FANTASTIC LEAD-IN TO YOUR FAVOURITE CHARACTERS' NEW STORIES
The most popular characters. The most acclaimed creators. The most ambitious stories. This is the recharged All-New Marvel NOW! Continue reading →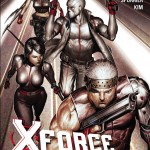 NO-HOLDS BARRED, SUPERHUMAN BLACK-OPS
This February, Cable leads a new black-ops squad to the darkest corners of the Marvel Universe in the all-new X-Force #1, the high-octane new series from the red-hot creative team of Si Spurrier & Rock-He Kim! Continue reading →