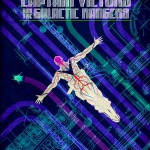 JOE CASEY AND NATHAN FOX – THE TEAM BEHIND HAUNT – AND MORE!
In one of Dynamite's most exciting new projects to-date, the acclaimed creative team of Haunt, Joe Casey and Nathan Fox, take on a reimagining of one of Jack Kirby's most incredible creations: Captain Victory! Continue reading →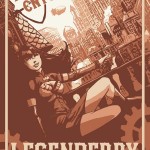 CATCH A GLIMPSE OF SOME AMAZING CHARACTER TRANSFORMATIONS!
Dynamite has proudly announced Legenderry: A Steampunk Adventure, a seven-issue monthly crossover event featuring classic characters of comics and film as reimagined by bestselling writer Bill Willingham (Fables). Featuring interior artwork by Sergio Fernandez Davila, Legenderry launches in January featuring covers by celebrated steampunk artist Joe Benitez (Lady Mechanika).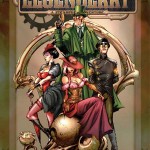 Bill Willingham to Write 7-Issue 'Legenderry: A Steampunk Adventure'
Dynamite Entertainment has announced that Eisner Award-winning writer Bill Willingham (Fables) will be creating a seven-issue crossover filled with steampunk versions of the Dynamite comic universe including Green Hornet, Zorro, Flash Gordon, Steve Austin, Kato, Vampirella, Captain Victory, the Phantom, and Red Sonja, among others.