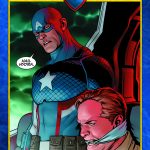 The dominoes of Hydra's master plan are about to be set into motion. Before the explosive debut of Marvel's upcoming epic Secret Empire, now is your chance to get caught up on everything you need to know! Today, Marvel is pleased to announce the SECRET EMPIRE PRELUDE TPB – a new collected edition available this April! Full of edge-of-your-seat thrills, The Secret Empire Prelude TPB is specially designed to get fans everywhere caught up just in time for Secret Empire! Continue reading →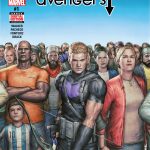 Super heroes – they're a privileged class. Doing what they want, when they want and suffering none of the consequences. They have no regard for the ordinary people who are left behind to suffer in their wake. Something has to change. Today, Marvel is pleased to present your first look at OCCUPY AVENGERS #1 Continue reading →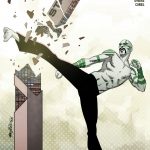 With one of their own at the center of the conflict, Medusa leads her people into battle this June in UNCANNY INHUMANS #11 – a Civil War II tie-in! Superstar creators Charles Soule and Carlos Pacheco bring the fireworks as the Inhumans wage war against…Tony Stark? Continue reading →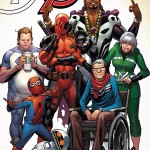 Publisher: Marvel Comics
Writer: Gerry Duggan
Artists: Carlos Pacheco, Dennis Meikis, Scott Hanna, Mariano Taibo
Colourists: Antonio Fabela, Richard Isanove
Editors: Tom Brevoort, Daniel Ketchum
Release Date: OUT NOW!
Price: $3.99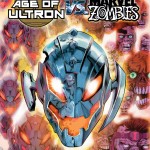 In the southern wastes of Battleworld, a never ending battle rages on. Two unholy factions of cold machines and rotting zombies wage war for supremacy. Today, their conflict reaches another level of horror in your new look AGE OF ULTRON VS. MARVEL ZOMBIES #1! Continue reading →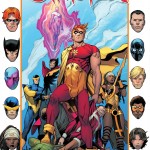 The Squadron is back! Bigger, better and more evil than ever! This June, the bad guys come out to play! Today, Marvel is pleased to present your first look at SQUADRON SINISTER #1 – Continue reading →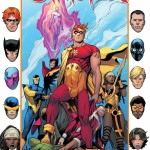 The Squadron is back! Bigger, better, and more evil than ever! This June, the bad guys come out to play in SQUADRON SINISTER #1 – an all-new Secret Wars series! Writer Marc Guggenheim (Arrow Executive Producer) and artist Carlos Pacheco (Captain America) bring you an epic crime story of superpowered proportions!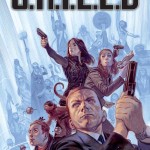 Your Local Comic Shop is Your Place to Be on New Year's Eve!
End the calendar year with a bang this New Year's Eve as high-tech weapons, high-stakes missions and high-octane adventure come to a comic shop near you with S.H.I.E.L.D. #1 – the debut issue of one of the most highly anticipated titles of the year! In addition to being among the first to purchase and read this exciting first issue, fans will also be able to receive special items exclusive to these launch parties. Continue reading →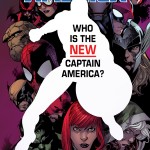 This October, witness the heart stopping conclusion to the story that began in Dimension Z in the oversized CAPTAIN AMERICA #25! Superstar writer Rick Remender and blockbuster artist Carlos Pacheco bring the saga of Dimension Z to a close, and give rise to the All-New Captain America! Continue reading →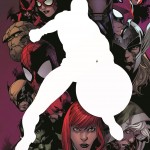 This October, Bear Witness To The Next Exciting Phase Of The Marvel Universe, As The Torch Is Passed And A New Hero Will Rise!
Marvel is proud to officially unveil the cover to CAPTAIN AMERICA #25 – the extra sized issue from chart-topping writer Rick Remender and the epic finale to The Tomorrow Soldier arc. Remender and artist Carlos Pacheco will have fans on the edge of their seat and have the whole comic industry asking – 'Who is the All-New Captain America'? Continue reading →