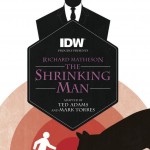 Publisher: IDW
Writer: Ted Adams
Artist: Mark Torres
Colourist: Tomi Varga
Editor: Chris Ryall
Release date: OUT NOW
Price: $3.99 Continue reading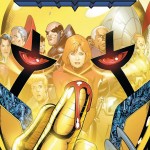 The Next Phase Is Here
In 2012, award-winning comics writer Mark Waid and writer/producer John Rogers launched Thrillbent, a digital comics webportal and an experiment in new-media comic-book publishing. Their mission statement: "To challenge 75 years' worth of accepted 'rules' about what comics are and aren't." The commitment to this challenge continues as Thrillbent and IDW Publishing partner to bring these unique digital comics to print starting spring 2015. Continue reading →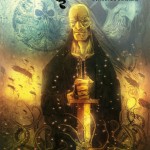 The Squidder is Coming!
This July, IDW Publishing and 44FLOOD come together again to release an all-new four-issue series, The Squidder, from famed comic artist Ben Templesmith. Templesmith returns to IDW as a triple threat with a series in which he writes and provides story, art, and lettering, as well as the primary covers. The Squidder mixes action, horror, science fiction, and fantasy elements with a touch of "Squidly" destruction.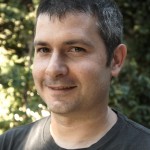 IDW Publishing is very pleased to announce that artist Gabriel Rodriguez, best known for his work on the Eisner award-winning series Locke & Key, has entered into an exclusive contract with the publisher.
Continue reading →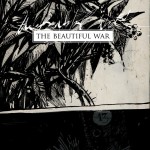 Acclaimed Team Behind Lore Returns To IDW
2014 marks both IDW Publishing's 15th anniversary and the return of one its most integral and beloved creators, Ashley Wood (Popbot, World War Robot). This May, Wood and writer T.P. Louise, his co-conspirator on Lore (now in development as a major motion picture), launch an all-new, ongoing bi-monthly series, The Beautiful War. Continue reading →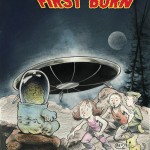 Unique Sci-Fi Tale Will Tell The Story Of The First Earth Born Martian
There have been many stories told in the Mars Attacks universe, but possibly never one quite like this. Beginning in May, Chris Ryall and Sam Kieth, the team behind The Hollows, join forces once again to tell the story of Mars Attacks: First Born. Continue reading →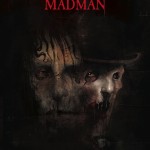 Author Returns To IDW To Unite A Monster And A Madman
Visionary author and celebrated comic creator Steve Niles is returning to IDW in 2014 and bringing the most nefarious fiends along with him. Debuting in March, Niles weaves together a grave team-up between Frankenstein's monster and Jack the Ripper in the terrifying new series, Monster & Madman. Continue reading →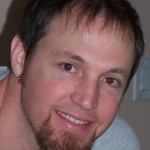 The Editorial Team Continues To Grow To New Heights
2013 has been quite the year for IDW Publishing and there are no signs of that slowing down any time soon. Continue reading →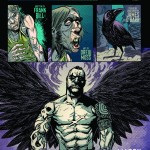 A New Avenger Rises In Ruthless New Series By Novelist Frank Bill
The spirits of vengeance are coming back with brutal force in The Crow: Pestilence, a new miniseries coming from IDW in early 2014.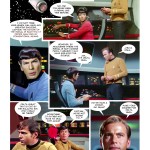 THE MOST UNIQUE "PHOTONOVEL" EVER, COMING THIS DECEMBER!
John Byrne is no stranger to breaking new ground and he is doing it again with the extra-length Star Trek Annual 2013, arriving this December from IDW!