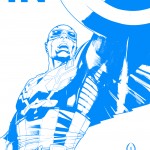 Celebrate the First Ever College Football Playoff With Your Favorite Marvel Comics!
This January, ESPN will host the first ever College Football Playoff – and your favorite Marvel Super Heroes are getting in on the excitement! Continue reading →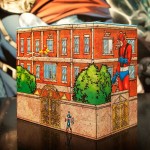 Just in time for the holidays – the mightiest of Marvel collections returns!
Hot off the heels of its sold out initial run, Marvel is pleased to announce that the MARVEL FAMOUS FIRSTS: 75th ANNIVERSARY MASTERWORKS SLIPCASE (NEW EDITION) will return for another, limited printing! Don't let this epic collection slip by once more! Continue reading →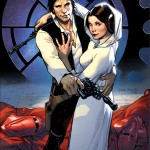 The Force is Strong With Your Local Comic Shops in 2015!
Marvel is kicking off 2015 with a bang big enough to destroy a Death Star as Star Wars makes its triumphant return to the House of Ideas and into comic shops on January 14th! Continue reading →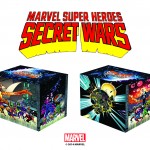 Experience 30 Years of Secret Wars in One Epic Box Set!
Before the all-new Secret Wars takes the comic world by storm in 2015, relive the complete Marvel Super Heroes Secret Wars legacy in one complete, stunning package. Hot off the heels of this year's sold-out Marvel Famous Firsts: 75th Anniversary Masterworks Slipcase Set, Marvel is proud to present the MARVEL SUPER HEROES SECRET WARS: BATTLEWORLD BOX SET SLIPCASE, a deluxe collection of 11 hardcovers chronicling the history of one of Marvel's most storied events! Continue reading →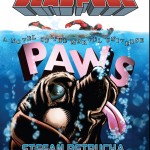 All-New Original Prose Novel Starring The Merc With a Mouth Coming Next Year!
Sure, he's got his own comic series. Sure, he's one of the world's most popular super heroes. But you know what he's not? Fine literature. Well, let's fix that! That's right: In 2015, the Merc With a Mouth is conquering the world of prose fiction with DEADPOOL: PAWS, an all-new original story penned by novelist and comic-book writer Stefan Petrucha (Teen, Inc., X-Files). Continue reading →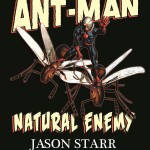 Small in Stature. Large in Word Count.
Just in time for his silver-screen debut, the Astonishing Ant-Man is making the leap to prose fiction! Prepare for Marvel's smallest hero in his biggest story yet as he breaks new ground and charts new territory in ANT-MAN: NATURAL ENEMY – an all-new, full length prose novel! Debuting in 2015 from critically acclaimed crime writer Jason Starr (Twisted City, Wolverine MAX), ANT-MAN: NATURAL ENEMY brings all the action of Marvel Comics to the exciting new world of prose fiction! Continue reading →
Program to Produce One-of-a-Kind, Unique and Individually Numbered Variants for Fans!
This January – the small hero with the big time heroics is ready for his shot in ANT-MAN #1, the new ongoing series from critically acclaimed creators Nick Spencer (Superior Foes of Spider-Man, Avengers World) and Ramon Rosanas (Night of the Living Deadpool). But first, Marvel is proud to present your first look at the exclusive Ant-Man #1 Shrinking Variant – available only in comic shops! Continue reading →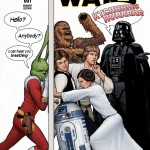 Star Wars #1 Party Variant Only Available at Local Comic Shops!
This January, the iconic Star Wars franchise returns to the House of Ideas in grand fashion with the first can't-miss ongoing series kicking off in STAR WARS #1! Continue reading →
Top series like, The Avengers, Guardians of the Galaxy, Captain America and Amazing Spider-Man now available at Kobo.com
Dozens of beloved Marvel comic book series are now available on Kobo's digital reading platform. Blockbuster titles such as Captain America: Winter Soldier Vol. 1 and The Infinity Gauntlet are available for purchase at Kobo.com, giving fangirls and fanboys a universe worth of exciting Marvel Comics. Continue reading →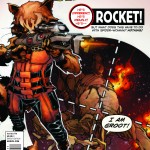 They're already invading your favorite comic book titles this November, bringing with them the best and brightest talent in the comic industry. And Marvel is proud to announce that the breakout comic book characters of the year – Rocket Raccoon & Groot are coming to one additional, previously unannounced cover in December! That's right, December's SPIDER-WOMAN #2 will get the last Rocket Raccoon & Groot variant of the year, courtesy of legendary artist Simone Bianchi! Continue reading →