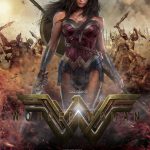 Distributed By: Warner Bros.
Production: Atlas Entertainment, Cruel & Unusual Films, DC Entertainment, Dune Entertainment, Tencent Pictures, Wanda Pictures, Warner Bros.
Director: Patty Jenkins
Writers: Allen Heinburg, Zack Snyder, Jason Fuchs, William Moulton Marston (creator of Wonder Woman).
Starring: Gal Gadot, Chris Pine, Robin Wright, Connie Nielson, Danny Huston
Cert: 12A
Running Time: 141 mins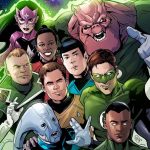 IDW Publishing and DC Entertainment will continue their successful editorial mash-ups and bring fans two new comic book crossovers based on some of their most popular properties, including a sequel to the smash-hit co-publishing venture Star Trek/Green Lantern and an all new crossover with animation-inspired versions of Batman and Nickelodeon's Teenage Mutant Ninja Turtles. Continue reading →
The first "Batman – The Telltale Series" trailer is officially here! It finds Bruce Wayne and his alter ego steeped in political intrigue, even as he struggles to maintain order in a crime-ridden city. The trailer also offers some first glimpses at characters like Alfred Pennyworth, Harvey Dent, Jim Gordon, Vicki Vale and more. Continue reading →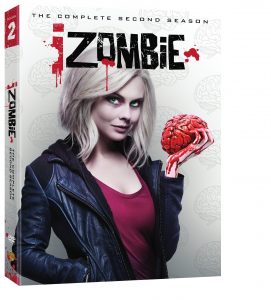 From executive producers Rob Thomas (Veronica Mars, 90210, Party Down) and Diane Ruggiero-Wright (Veronica Mars, The Ex List), Warner Bros. Home Entertainment and DC Entertainment's Vertigo bring iZOMBIE: The Complete Second Season to DVD on July 12, 2016.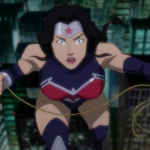 The Justice League battles a Trigon-possessed Weather Wizard in the first clip from the upcoming animated movie.
"The demonic forces of Trigon infiltrate the minds and bodies of the Justice League, turning the veteran super heroes against their youthful counterparts," teases the official description of the film
http://youtu.be/NdJnKHxnu3M
The film will be available via digital download March 29, 2016; it will arrive in stores on DVD and Blu-ray April 12, 2016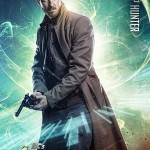 HITTING US TV screens on January 21, Legends of Tomorrow features the time-travelling Rip Hunter (portrayed by Arthur Darvill) as he brings together a band of DC heroes to take on the immortal Vandal Savage (Casper Crump).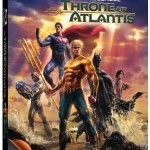 All-New 75-Minute DC Universe Original Movie Features Iconic Justice League Characters including Superman, Batman, Wonder Woman and Aquaman!
The newly formed Justice League members Superman, Batman and Wonder Woman discover another super hero on the planet – Aquaman – and the group must band together to prevent a war between the inhabitants of land and sea as Warner Bros. Home Entertainment, Warner Bros. Animation, and DC Entertainment unleash Justice League: Throne of Atlantis. Packed with non-stop action, the brand-new 75-minute DC Universe Original Movie comes to Blu-rayTM Combo Pack, DVD and Digital HD on January 27, 2015. Continue reading →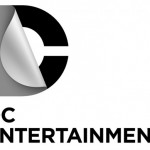 DC Entertainment, home to iconic Super Heroes including Batman, Superman and Wonder Woman, has announced its current slate of monthly periodical comics are now available for download on iVerse Media's ComicsPLUS App. Back catalog titles will be added to ComicsPLUS in the coming weeks and months. Continue reading →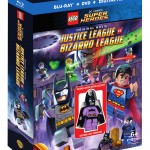 All-New Original LEGO® DC Comics Movie Featuring Exclusive Batzarro LEGO Minifigure
ENTER A WACKY REALM!
In the follow-up to LEGO® Batman, The Movie: DC Super Heroes Unite, the Justice League is newly solidified yet faces a peculiar set of villains when Warner Bros. Home Entertainment, Warner Bros. Animation, DC Entertainment and The LEGO Group release LEGO® DC Comics Super Heroes: Justice League vs. Bizarro League on Blu-rayTM Combo Pack, DVD and Digital HD on February 10, 2015. The Blu-rayTM and DVD releases will include an exclusive Batzarro LEGO Minifigure on-pack, while supplies last. Continue reading →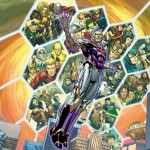 Comic book fans have a lot to be excited about!
DC Entertainment and USA TODAY have announced the next major DC Comics event: CONVERGENCE. Continue reading →