A MUST-HAVE ONE-SHOT—THE PERFECT PRIMER FOR THE CW's RIVERDALE SERIES!
Learn the secrets and hidden tales from the summer before the eternal love-triangle begins in this special issue, which features four short stories focusing on the major players and events in the Riverdale series. You dare not miss this special commemorative issue in advance of the upcoming ongoingRiverdale series, Continue reading →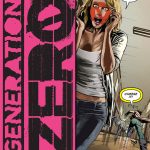 Fast times for Valiant's volatile teenage strike squad!
Generation Zero came to Rook, Michigan to investigate a strange death…and the clues have led them into the halls of an even stranger high school! But only one person knows what really happened to Keisha Sherman's tragically deceased boyfriend: Rook High's reigning queen bee! Continue reading →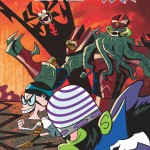 Samurai Jack, The Powerpuff Girls, Dexter's Laboratory, Ben 10 And More Unite In The 'Super Secret Crisis War'!
When an unstoppable evil spreads across the universe, heroes across time and space will be summoned together to face a threat that none of them could have possibly dealt with on their own. In Super Secret Crisis War!, the fate of the universe will depend upon a stoic warrior, a kid hero, a mad scientist, a fearsome trio of lab experiments, and… Ed, Edd and Eddy?!? Continue reading →