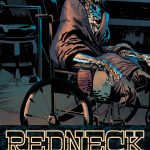 The third issue of the bestselling Image/Skybound series REDNECK by Donny Cates (GOD COUNTRY) and Lisandro Estherren is being rushed back to print in order to keep up with overwhelming customer demand. Continue reading →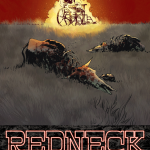 Publisher: Image
Writer: Donny Cates
Artist: Lisandro Estherren
Colourist: Dee Cunniffe
Release Date: OUT NOW!
Price: $3.99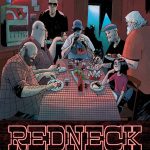 The white-hot new Image/Skybound series REDNECK by Donny Cates (GOD COUNTRY) and Lisandro Estherren is being rushed back to print in order to keep up with overwhelming customer demand.
The Bowmans are vampires who have quietly run the local barbecue joint in their small town for years, living off cows' blood. Their peaceful coexistence ends as generations of hate, fear, and bad blood bubble to the surface—making it impossible to separate man from monster. Continue reading →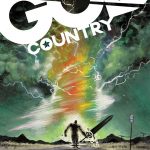 Fan-favorite writer Donny Cates and Geoff Shaw (Buzzkill, The Paybacks) team up for an all-new series GOD COUNTRY, set to launch from Image Comics in January 2017.
In GOD COUNTRY readers meet Emmett Quinlan, an old widower rattled by dementia. Emmett isn't just a problem for his children—his violent outbursts are more than the local cops can handle. When a tornado levels his home—as well as the surrounding West Texas town—a restored Quinlan rises from the wreckage. Continue reading →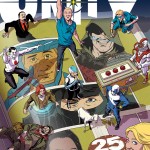 In the wake of BOOK OF DEATH, Valiant's elite superteam is no more…and Valiant is recruiting a who's who of all-star guests to bid them a fond farewell!
Valiant is proud to announce UNITY #25 – a super-sized, 48-page finale for Valiant's best-selling superteam, starring X-O Manowar, Livewire, Ninjak, Bloodshot, Divinity, Faith, Quantum and Woody, the Death-Defying Dr. Mirage, and pretty much the whole darn Valiant Universe! Continue reading →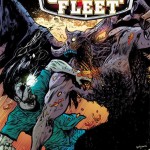 Publisher: Dark Horse Comics
Writer: Donny Cates
Artist: Daniel Warren Johnson
Editor: Patrick Thorpe
Release date: OUT NOW!
Price: $1.99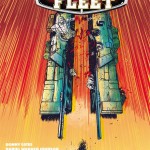 Publisher: Dark Horse Comics
Writer: Donny Cates
Artist: Daniel Warren Johnson
Colourist: Lauren Affe
Release date: May 6, 2015
Price: $1.99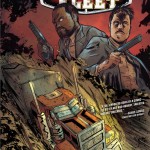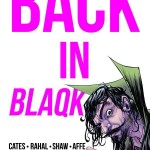 Spinning out of the pages of Buzzkill comes THE PAYBACKS — a wildly entertaining ongoing series from Buzzkill co-creators Donny Cates and Eliot Rahal
With Geof Shaw returning for art duties and Lauren Affe on colors, The Paybacks takes on hard issues with humor and will keep you coming back for more! Continue reading →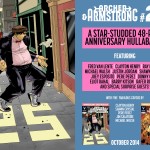 Featuring VAN LENTE, HENRY, FAWKES, WALSH, CRYSTAL, and Many More!
In the tradition of X-O MANOWAR #25 and HARBINGER #25…get ready for Valiant's biggest, boldest, most over-the-top anniversary celebration yet – coming this fall! Continue reading →