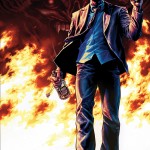 BOOM! Studios announced LUCAS STAND, an original limited series coming in June from Kurt Sutter, the creator of "Sons of Anarchy." Below you will find the main cover image illustrated by Lee Bermejo and the solicitation information for issue #1, which will debut in comic shops on June 1, 2016. Please feel free to share this with your readers. Continue reading →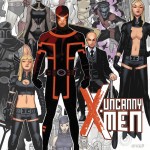 Publisher: Marvel Comics
Writer: Brian Michael Bendis
Artists: Sara Pichelli, Mahmud Asrar, Stuart Immonen, Kris Anka, Chris Bachalo, David Marquez, Frazer Irving
Colourists: Marte Gracia, Jason Keith
Editors: Mike Marts, Mike Paniccia
Release date: OUT NOW!!
Price: $5.99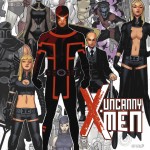 This November, cap off this era of Marvel's mutants with an epic bang. Today, Marvel is pleased to present your new look at UNCANNY X-MEN #600 – the finale of Brian Michael Bendis' epic X-Men saga. Brought to life by A-list creators – Uncanny X-Men #600 features 38 pages of new content from Stuart Immonen, Chris Bachalo, Sara Pichelli, David Marquez, Mahmud Asrar, Kris Anka and Frazer Irving – mutant history will be made! What will become of Scott Summers' mutant revolution? What will become of the Jean Grey School and the New Xavier School? Find out as in this explosive final chapter! Be there as UNCANNY X-MEN #600 hits comic shops and digital devices this November! Continue reading →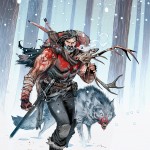 He is a man with many names: Sinterklaas, Kris Kringle, Saint Nicholas. He has international fame, but only ever appears once a year to defy physics and commit the greatest act of breaking-and-entering known to man. Santa Claus is one of the oldest and most beloved icons around the world, but he's rarely thought of as a "superhero." This November, Grant Morrison (The Multiversity, All-Star Superman, Batman), one of the most prolific writers in comics, teams up with homegrown BOOM! Studios artist Dan Mora (Hexed) to change the way we view Jolly Old Saint Nick in the original limited series Klaus. Continue reading →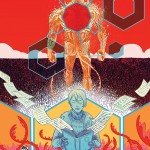 Award-winning publisher BOOM! Studios is excited to announce the June debut of The Fiction, a new limited series from Curt Pires (POP, Mayday) and rising star artist David Rubín (Battling Boy: The Rise of Aurora West) about a group of childhood friends who discover doorways to other worlds through a set of strange books, in the vein of The Unwritten and Jumanji. Continue reading →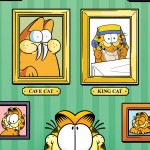 In 1984, Jim Davis created an instant classic with a groundbreaking series of illustrated short stories called Garfield: His 9 Lives, setting the Fat Cat in various eras. It went on to be an animated special in 1988 with some of the most unique reimaginings of Garfield. This January, KaBOOM!, the award-winning all-ages imprint of publisher BOOM! Studios, is pleased to relive this classic with a four-part event starting in January's Garfield #33: His 9 Lives, Part 1. Continue reading →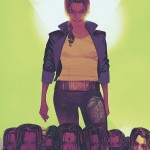 If you had the option of living forever, would you take it?
This December, award-winning publisher BOOM! Studios continues its tradition of smart and thrilling sci-fi books with the launch of Eternal, a new series created and written by William Harms (Impaler, inFamous) and illustrated by Giovanni Valletta. Eternal takes place in a world where cloning is not only legal, but highly practiced to the point where a person can essentially achieve immortality by continually cloning themselves. Continue reading →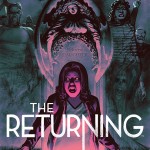 COMING IN MARCH!
Award-winning publisher BOOM! Studios is excited to announce the March debut of THE RETURNING, a four-issue limited series that gives near-death experiences a horrifying new twist. Continue reading →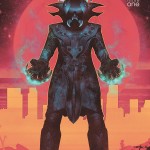 CHECK OUT FRAZER IRVING'S ANNIHILATOR COVER NOW!
The cover for Legendary's upcoming comic Annihilator has been revealed!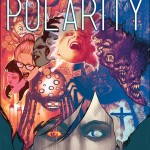 This April, BOOM! Studios is pleased to launch POLARITY, an all-new four issue limited series, from SAY ANYTHING frontman Max Bemis. The highly anticipated series will be written by creator Bemis and illustrated by up-and-coming artist Jorge Coelho.