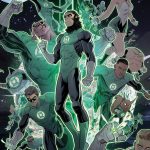 Publisher: BOOM! Studios/DC Comics
Writer: Robbie Thomas, Justin Jordan
Artist: Barnaby Bagenda
Colourist: Alex Guimaraes
Release Date: OUT NOW!
Price: $3.99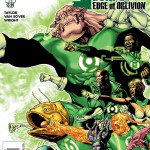 Publisher: DC
Writer: Tom Taylor
Artist: Ethan Van Sciver
Colourist: Jason Wright
Editors: Andrew Marino, Mike Cotton
Release Date: OUT NOW!
Price: $3.99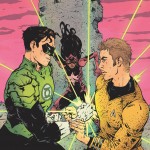 Publishers: DC and IDW
Writer: Mike Johnson
Artist: Angel Hernandez
Colourist: Alejandro Sanchez
Release date: OUT NOW!
Price: $3.99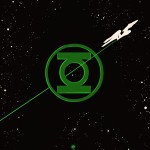 IDW Publishing, CBS Consumer Products and DC Entertainment have announced that they will boldly go where no one has gone before…in brightest day, in blackest night. Two iconic franchises will meet this summer in a legendary crossover event with the release of a six-part comic book miniseries, STAR TREK/GREEN LANTERN: THE SPECTRUM WAR. Both Star Trek and Green Lantern are known for their strong cast of interstellar characters and when they come together for the first time this July, fans new and old are sure to experience a galaxy-sized thrill.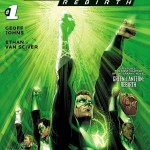 Each week, DC Comics will be releasing a free—that's right, FREE—digital comic book issue featuring a sample chapter from one of our 25 Essential Graphic Novels as well as sample pages from the 2014 Essentials catalog. These special issues, which will be available for free for one week, are ideal for new fans looking to learn more about DC Universe and its mature readers imprint Vertigo, and provide the perfect reading guide for those looking to wade the waters of DC Entertainment's extensive library of graphic novels and collections. Continue reading →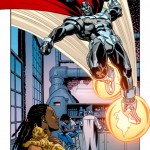 Earlier this month, we announced CONVERGENCE, DC Comics' two-month massive crossover event landing in stores in April. Last week, we revealed the titles and creative teams making up the first week of miniseries, which you can see here if you missed it. Well, fans and readers, it's time to pull back the curtain just a little further as we reveal the exciting wave of two-issue miniseries that will be released in Convergence Week Two! Continue reading →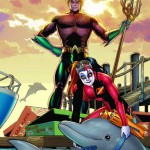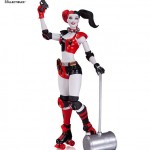 COMING JULY 2015!
Harley Quinn may have just been featured in an already infamous "rub-and-smell" annual, but the only thing those at DC Collectibles can smell is excitement!  Continue reading →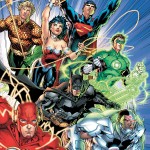 DC Entertainment is offering a free four-issue collection of DC Comics' JUSTICE LEAGUE: ORIGIN, available exclusively on iBooks as part of the Great Free Books feature. JUSTICE LEAGUE: ORIGIN is a New York Times bestseller bringing readers an all-new origin story for the iconic Justice League team including Superman, Batman and Wonder Woman. JUSTICE LEAGUE: ORIGIN is available for free on iBooks at http://tw.apple.com/greatfreebooks. Continue reading →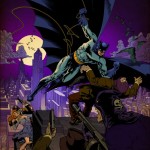 CHECK OUT THE FULL LIST OF COMIC BOOKS FEATURING BATMAN 75 VARIANT COVERS!
This July, select DC Comics titles will receive Batman 75 variant covers by some of the most notable artists in the business including Kevin Nowlan, Klaus Janson, Jim Steranko, Walt Simonson, Graham Nolan, Cliff Chiang, Sean Murphy, Dave Johnson, Dan Jurgens, Mike Kaluta and more! Continue reading →