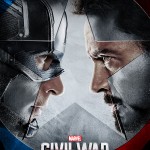 CAPTAIN America: The Winter Soldier directors Anthony Russo and John Russo are set to bring Marvel's patriotic superhero back to the big screen in Captain America: Civil War, which premieres in the UK on April 29 and in the US a week later.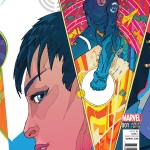 Publisher: Marvel Comics
Writers: Matthew Rosenberg, Patrick Kindlon
Artist: Daniel Warren Johnson
Colourist: Jason Keith
Editor: Jon Moisan
Release date: OUT NOW!
Price: $3.99
New York, NY—March 25th, 2015— This May, Marvel's best and brightest are stepping out on the town and taking on the "City that Never Sleeps" for a series of special variant covers! Today, Marvel is proud to announce 15 special NYC Variant Covers to some of your favorite Marvel titles!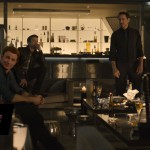 Read more about the film now and prepare to see it in theaters May 1, 2015!
The official synopsis is out for Marvel's Avengers: Age of Ultron and we've got it right here for you! Continue reading →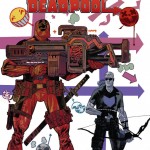 Madness & Mayhem Continue!
This October, the no-holds-barred antics of the Marvel Universe's most unlikely duo continue in HAWKEYE VS. DEADPOOL #1 – the official first issue of the blockbuster comic event of the fall. Even though this is really the second issue, but who's counting? Continue reading →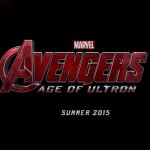 'Marvel's The Avengers' sequel heads to the Age of Ultron in 2015!
Marvel has announced the title of the sequel to blockbuster hit Marvel's The Avengers, and in doing so, revealed the villain our beloved heroes will battle against.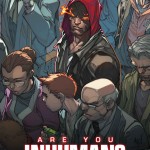 MARVEL INTRODUCES NEW RACE OF SUPER BEINGS
For decades, the Inhumans have lived sheltered and separate lives from the entire Marvel Universe, led by their fearless ruler, Black Bolt. But following the cataclysmic events of Infinity, Medusa, Karnak, Gorgon and Triton along with the rest of the Inhuman Royal Family ascend to the forefront of the Marvel Universe as major players as the world plunges into Inhumanity!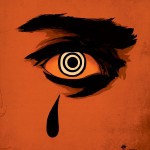 This April, a deadly super villain targets Clint Barton and all he holds dear—but luckily he's got Eisner-Award winning artist Francesco Francavilla joining him for Hawkeye #10! New York Times best-selling writer Matt Fraction (Fantastic Four, FF) kicks off an all new story- providing the perfect jumping on point for new readers- as the Avenger known as Hawkeye finds himself facing his deadliest opponent yet. Who pulled the trigger? Where have you seen him before?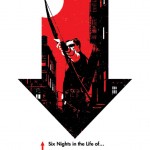 Marvel is pleased to present your first look at Hawkeye #6, continuing the all-new ongoing series from the creative team of writer Matt Fraction and artist David Aja! Clint Barton is preparing for the Holidays!  After the conclusion of The Tape, Clint is in dire need of a vacation, but will his break from action turn out as planned?