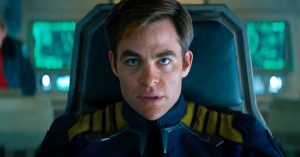 Paramount Pictures has debuted the third trailer from "Star Trek Beyond," which prominently features Rihanna's "Sledgehammer" from the film's soundtrack.

The second "Star Trek Beyond" trailer arrived online Friday night, and while the first trailer received criticism for its emphasis on action, this one strikes a distinctly more serious tone. Continue reading →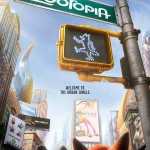 SET TO hit US screens on March 4, 2016 and to premiere in the UK three weeks later, Zootopia is a tale of life in an anthropomorphic big city. Walt Disney's 55th animated movie stars Jason Bateman as the voice of Nick Wilde, a fox who goes on the run with rabbit police lieutenant Judy Hopps (voiced by Giniffer Goodwin) hot on his tail.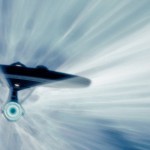 CHRIS Pine, Zachary Quinto, Zoe Saldana, Karl Urban aka Kirk, Spock, Uhura and McCoy are reuniting for Star Trek Beyond, the third movie in the rebooted SF franchise. Directed by Justin Lin (who helmed four of the Fast & Furious features), the film premieres in the US and the UK on July 22, 20216.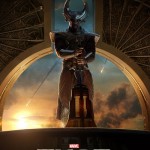 Take A Look at Four New Character Posters And The Latest TV Spot!
Heimdall stands guard, Sif hits the battlefield, Jane Foster journeys to Asgard, and get a better view of Malekith in the latest posters that have been released for Thor: The Dark World. Plus, watch the latest TV Spot for the film.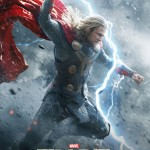 SOME NEW FOOTAGE INCLUDED IN EXTENDED SPOT
Get your first clear look at the film's primary villain – Malekith the Accursed – in the first extended TV spot as publicity for Thor: The Dark World ramps up.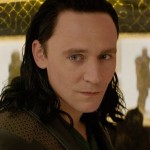 Get a new look at Thor, Loki, Malekith & more in 13 new images from the upcoming film!
Empire Online has debuted 13 thunderous new images from Marvel's Thor: The Dark World, and you can check them all out right here!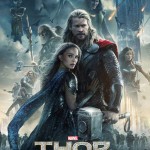 FEAST YOUR EYES ON THE NEW THOR: THE DARK WORLD TEASER!
Here is the official trailer, presented first on YouTube for Geek Week!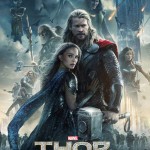 GET A BETTER LOOK AT THOR, JANE FOSTER & THE REST OF OUR HERO'S ALLIES & FOES!
The Odinson's brought plenty of his friends along in the newest poster for Marvel's Thor: The Dark World, as Jane Foster, Malekith, Loki, Odin, the Warriors Three, Sif and Heimdall all join Thor as he prepares to face an army of Dark Elves in his biggest adventure yet!
When legions of monstrous creatures, known as Kaiju, started rising from the sea, a war began that would take millions of lives and consume humanity's resources for years on end. To combat the giant Kaiju, a special type of weapon was devised: massive robots, called Jaegers, which are controlled simultaneously by two pilots whose minds are locked in a neural bridge.