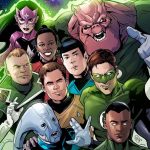 IDW Publishing and DC Entertainment will continue their successful editorial mash-ups and bring fans two new comic book crossovers based on some of their most popular properties, including a sequel to the smash-hit co-publishing venture Star Trek/Green Lantern and an all new crossover with animation-inspired versions of Batman and Nickelodeon's Teenage Mutant Ninja Turtles. Continue reading →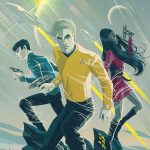 New Ongoing Comic Series, "Boldly Go," Reflects The Post "Beyond" World of Star Trek
The 50th anniversary of STAR TREK is upon us and to further celebrate, IDW Publishing, under license by CBS Consumer Products, will introduce a new Star Trek series in October.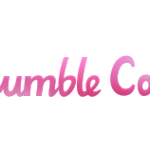 A Bundle Of Comics For Everypony!
After the success of the Humble TRANSFORMERS Bundle, which raised over $67,000 for charity this summer, Humble Bundle, IDW Publishing and Hasbro, Inc. are working together once again to bring you the MY LITTLE PONY Humble Comics Bundle. Until December 10, 2014, customers can name their price for up to 50 issues of MY LITTLE PONY comics, all while supporting a child-focused charity. Continue reading →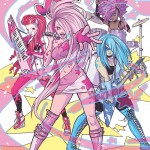 It's Showtime (Synergy) At IDW Publishing
IDW Publishing is excited to expand its long relationship with Hasbro and welcome JEM AND THE HOLOGRAMS to the world of comic books! Starting in March 2015, Jem and company will star in their first ongoing series! The creative team bringing this world full of fashion, art, action, and style to life is writer Kelly Thompson (Storykiller, The Girl Who Would Be King) and artist Ross Campbell (Glory, Teenage Mutant Ninja Turtles), with subscription covers by Sara Richard (My Little Pony, Kitty and Dino). Continue reading →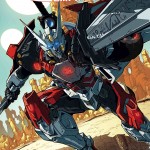 The Celebratory Year Concludes With New Series!
2014 marks the 30th Anniversary of Hasbro's TRANSFORMERS, which has been celebrated thus far with a blockbuster film and critically acclaimed comic series' from IDW. But the party isn't quite over as IDW still has some TRANSFORMERS debuts this year! Continue reading →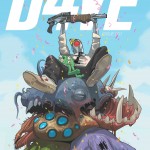 Experience The Comedy Of One Robot's Existential Crisis In Print
The partnership between IDW Publishing and Monkeybrain has brought some of the most critically acclaimed digital comic-book series to an entirely new readership, and both are pleased to welcome another to the printed page: D4VE. Continue reading →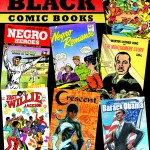 A Groundbreaking Collection Coming This February
IDW and Yoe Books are proud to announce The Untold History of Black Comic Books, brought to you by Professor William H. Foster III, a leading authority on the history of Black cartoonists and comics, and fellow comic book historian Craig Yoe. Continue reading →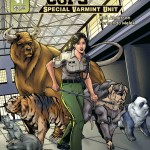 From Panda Dogs to Gator-Snakes…and Griffins!
In January 2015, a ragtag group of Animal Control Officers will be facing off against freakish, gene-spliced beasts in CREATURE COPS: SPECIAL VARMINT UNIT, a new creator-owned miniseries from IDW Publishing in alliance with Comics Experience Publishing. Continue reading →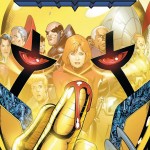 The Next Phase Is Here
In 2012, award-winning comics writer Mark Waid and writer/producer John Rogers launched Thrillbent, a digital comics webportal and an experiment in new-media comic-book publishing. Their mission statement: "To challenge 75 years' worth of accepted 'rules' about what comics are and aren't." The commitment to this challenge continues as Thrillbent and IDW Publishing partner to bring these unique digital comics to print starting spring 2015. Continue reading →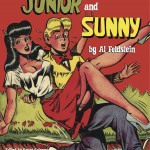 Al Feldstein's Racy Cult Classic Collected!
IDW Publishing is proud to announce the release of The Complete Junior and Sunny, which presents the full run of these historic comics created, written, and illustrated by the legendary E.C. Comics artist/writer/editor Al Feldstein. Continue reading →