Publisher: Marvel Comics
Writer: David Walker
Artist: Flaviano
Colourist: John Rauch
Editor: Kathleen Wisneski
Release Date: OUT NOW!
Price: $3.99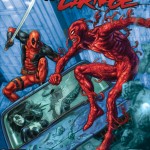 You already know All-New Marvel NOW! has everyone buzzing – and today Marvel is proud to announce that even more red-hot titles have sold out at the distributor level and will immediately return to press! Missed out on great titles like ALL-NEW GHOST RIDER #2, IRON FIST: THE LIVING WEAPON #1, CAPTAIN MARVEL #2, DEADPOOL VS CARNAGE #2, and SHE-HULK #3 the first time? Well, now is your second chance!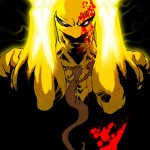 Promises to Combine Martial Arts And Mysticism, Powered By Revenge
Marvel Entertainment is excited to announce an all-new on-going series, IRON FIST: THE LIVING WEAPON by the striking talent of writer and artist, Kaare Andrews (Spider-Man: Reign, A+X). Continue reading →