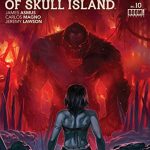 Publisher: BOOM! Studios
Writer: James Asmus
Artist: Carlos Magno
Colourist: Jeremy Lawson
Release Date: OUT NOW!!
Price: $3.99
Strap in, hold on and get ready, True Believers – because your friendly neighborhood Spider-Man is rocketing out of The Clone Conspiracy and into a brand-new story arc! Today – Marvel is pleased to present your latest look inside the mammoth 96-page AMAZING SPIDER-MAN #25! Chart topping writer Dan Slott kicks off the next thrilling story– "The Osborn Identity" Continue reading →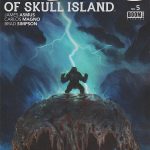 Publisher: BOOM! Studios
Writer: James Asmus
Artist: Carlos Magno
Colourist: Brad Simpson
Release Date: OUT NOW!
Price: $3.99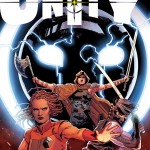 THE ARMOR HUNTERS never leave a man behind!
Deep under the mountains of the American Southwest, Quartz, of the Armor Hunters who attacked Earth, is kept secure in government custody. Escape is impossible from the inside. But can the combined might of the U.S. armed forces, X-O Manowar, and Unity stop a jailbreak from the outside…when that attack is an all-out suicide strike by Unity's giant killer GIN-GR?! Continue reading →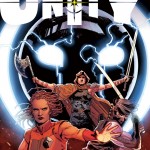 Valiant is proud to present an advance preview of UNITY #23 – the FIRST ISSUE of REVENGE OF THE ARMOR HUNTERS, a new two-part story arc from multiple Harvey Award nominee James Asmus (QUANTUM AND WOODY, All-New Inhumans) and explosive artist Diego Bernard (X-O MANOWAR)! Valiant's earth-shaking ARMOR HUNTERS crossover epic was just the beginning for Unity's deadliest enemies…who are rising from the ashes for their next lethal assault on the Valiant Universe! Continue reading →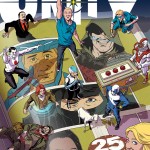 In the wake of BOOK OF DEATH, Valiant's elite superteam is no more…and Valiant is recruiting a who's who of all-star guests to bid them a fond farewell!
Valiant is proud to announce UNITY #25 – a super-sized, 48-page finale for Valiant's best-selling superteam, starring X-O Manowar, Livewire, Ninjak, Bloodshot, Divinity, Faith, Quantum and Woody, the Death-Defying Dr. Mirage, and pretty much the whole darn Valiant Universe! Continue reading →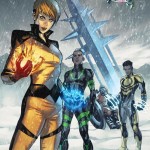 She is Inhuman royalty. She's been an Avenger, served alongside the likes of the Fantastic Four and the X-Men. She has been a constant presence in the Marvel Universe. She is Crystal and this December, she steps in to her new role in ALL-NEW INHUMANS #1! Writers James Asmus and Charles Soule join artist Stefano Caselli to expand the world of the Inhumans across the Marvel Universe! Continue reading →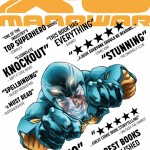 …With All-New Quote Covers!
In comic shops everywhere next week, get seven of Valiant's greatest most beloved #1 issues for just one dollar apiece with an all-new wave of ONE DOLLAR DEBUTS! Continue reading →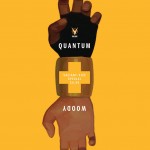 Reality hopping, multiple Woodys, and certain destruction? Welcome to life in the Woody-Verse! This December, if you thought one Woody was too much, get ready for VALIANT-SIZED QUANTUM AND WOODY #1! Continue reading →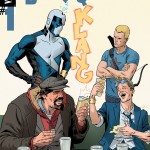 Confrontation! Devastation! Inebriation! (And the lost secret of the hobos too!) Oh dear God no, you'd better get out of the way…because here come THE DELINQUENTS!
Valiant is proud to present an advance preview of THE DELINQUENTS #1 (of 4) – the FIRST ISSUE of an all-new superhero joyride colliding Quantum and Woody and Archer & Armstrong for the summer's most disastrous team-up adventure! Continue reading →