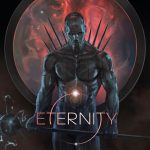 Valiant is proud to present the first look inside ETERNITY #1 (of 4) – the FIRST ISSUE of A VISIONARY NEW SERIES coming from the minds of New York Times best-selling writer Matt Kindt (X-O MANOWAR, Mind MGMT) and blockbuster artist Trevor Hairsine (DIVINITY, X-Men: Deadly Genesis)! On October 25th, a brand-new expedition into the unknown awaits… Beyond time… Beyond space… And beyond reality itself! At the farthest edge of all that is… Eternity awaits! Continue reading →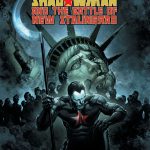 Valiant is proud to present your first look inside DIVINITY III: SHADOWMAN AND THE BATTLE OF NEW STALINGRAD #1 – the next essential standalone special torn from the pages of Valiant's hit comics event! On February 8th, join rising star Scott Bryan Wilson (Batman Annual) and blockbuster artist Robert Gill (Wrath of the Eternal Warrior) as they lead the unshakable Shadowman to the front line of America's last stand against the global Soviet Union! Continue reading →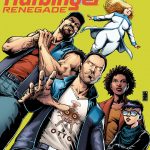 Anyone you know could become a psionically powered "harbinger" with the potential to reshape the course of human history. Your neighbor. Your boss. Your best friend. Your kids.
Six months ago, a secret team of renegade whistleblowers leaked the existence of these extraordinarily dangerous individuals to a stunned world. Today, all across the country, crude, DIY psiot activation attempts have left hundreds brain damaged…or worse. The emergence of a new psiot in a community often leads to riots and mass violence. Gun sales are through the roof. Continue reading →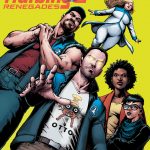 Valiant is proud to announce that HARBINGER RENEGADES #1 – the FIRST ISSUE of the all-new ongoing series from multiple Harvey Award nominee Rafer Roberts (Plastic Farm) and superstar artist Darick Robertson (The Boys, Transmetropolitan) – is expanding to a massive 40 pages to accommodate integral new contributions and bonus content from an all-star cast of special guests… All for the standard $3.99 cover price! Continue reading →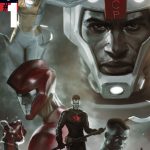 In 2015, Earth prepared to meet a new god…a lost Communist cosmonaut known only as DIVINITY.
In 2016, the nations of the world bent before DIVINITY II.
This December, a new world order takes control as DIVINITY III: STALINVERSE rewrites the fabric of reality itself!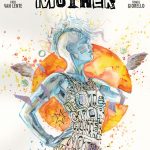 At long last, Valiant is proud to present your first look inside 4001 A.D.: WAR MOTHER #1 – an all-new, self-contained one-shot exploding out of the pages of the summer's most ambitious crossover event and launching a major new character into the future of the Valiant Universe! First announced as a top-secret first appearance spinning out of Valiant's acclaimed 4001 A.D. event, Continue reading →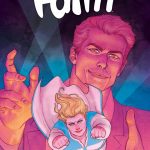 This August, it's a double dose of trouble as Faith "Zephyr" Herbert battles to save her life…and her secret identity!
Valiant is proud to present your first look inside FAITH #2 – the next breathtaking chapter of Faith's first history-making ongoing series from rising star Jody Houser (Mother Panic, Orphan Black) and stratospheric artists Pere Perez (ARCHER & ARMSTRONG) and Marguerite Sauvage (DC Comics Bombshells)! On August 24th, the most talked-about character of 2016 gets a super-powered plot twist of her very own as her first arch-nemesis stands revealed…and you won't believe who's behind the mask! Continue reading →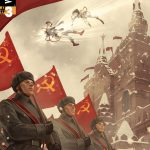 The world runs red!
Abram Adams' former teammate – the long-lost cosmonaut Myshka – has returned from deep space…and, seemingly overnight, the former Soviet Union has taken charge as the globe's dominant economic and military force. As the Western world grapples with the ensuing chaos and confusion of Russia's rapid return to power, Continue reading →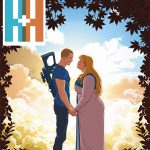 From People Magazine to the Atlantic to the Today Show and beyond, Faith has enchanted the entire globe! And now, the high-flying heroine is charming Valiant's smash-hit ongoing series…by putting Archer in cupid's crosshairs!
Valiant is proud to present your first look inside A&A: THE ADVENTURES OF ARCHER & ARMSTRONG #5 – an ALL-NEW JUMPING-ON POINT guest-starring the breakout character of 2016 by red-hot writer Rafer Roberts (HARBINGER RENEGADES) and Eisner Award-winning artist Mike Norton (Revival)! Continue reading →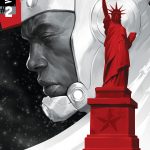 Russia reigns supreme!
Just a month after the arrival of long-lost cosmonaut Mishka, the former Soviet Union has made an impossible push to become the world's preeminent superpower. But how? Ninjak has a theory, but it will require going undercover across enemy lines…and maybe some help from Mishka's old comrade, Abram Adams – the god-like being known as Divinity! Continue reading →