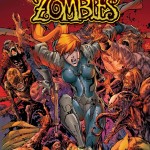 This June, a lone soldier ventures deep into unknown territory on a mission of personal discovery – and blood soaked survival! Today, Marvel is pleased to present your first look at MARVEL ZOMBIES #1 Continue reading →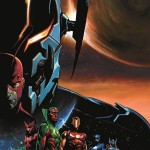 This Spring, from the star-studded creative team of Rick Remender (Avengers & X-Men: AXIS, Uncanny X-Force), Jerome Opeña (Avengers, Uncanny X-Force) and Dean White (Avengers, Uncanny X-Force) comes an original graphic novel that will take Earth's Mightiest Heroes to the brink and beyond. Marvel is proud to present your very first look at the cover to AVENGERS: RAGE OF ULTRON OGN! Continue reading →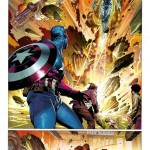 Original Graphic Novel Redefines One of the Greatest Villains in the Marvel Universe
Some relationships just don't work out.
That's the case with super hero inventor Hank Pym and his robotic creation Ultron. The two just don't get along, partially because Ultron decided that destroying humanity would be better than joining or serving it. Continue reading →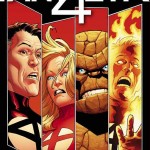 The Fall of the First Family Begins!
Cosmic explorers – heroes forever united as family. The world's greatest comic magazine begins anew as Marvel's First Family bursts back into the spotlight in FANTASTIC FOUR #1, from Eisner Award winning writer James Robinson (Starman, All-New Invaders) and critically acclaimed artist Leonard Kirk (Supergirl, Captain Britain and MI:13)! Continue reading →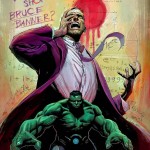 With Superstars Mark Waid & Mark Bagley!
Who shot Bruce Banner? That's the question on everyone's mind this April when critically acclaimed creators Mark Waid and Mark Bagley smash into the epic, all-new HULK #1 – as part of the All-New Marvel NOW! initiative! Continue reading →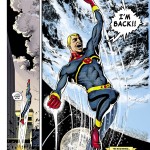 The Wait is Over!
The series that changed comics forever finally returns in 2014, and Marvel is proud to present your first look at the remastered MIRACLEMAN #1! Continue reading →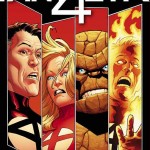 MARVEL'S FAMILY OF SUPERHEROES ARE IN A FOR A ROLLER COASTER RIDE!
All-New Marvel NOW! marks a brand new start for Marvel's First Family – from the award winning creative team of James Robinson and Leonard Kirk! And they'll take them to places you've never seen before in the all-new FANTASTIC FOUR #1 – on sale this February! Continue reading →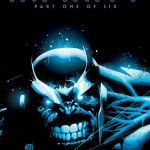 THE FIGHT FOR FOREVER BEGINS
As war erupts across the entire Marvel Universe, the comics event of 2013 is finally here with Infinity #1!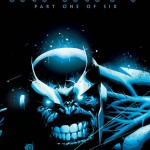 SET YOUR EYES ON INFINITY #1!
This August, the Marvel Universe prepares for the biggest battle it's ever faced – but first, Marvel is proud to give you a new look at Infinity #1! Infinity, the six part blockbuster comic event of the summer, brought to you by the star studded creative team of Jonathan Hickman, Jim Cheung, Jerome Opena & Dustin Weaver, takes fans to every corner of the Marvel Universe, and beyond!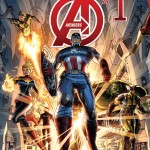 Marvel is pleased to present your first look at Avengers #1, kicking off the all-new ongoing series from the blockbuster creative team of writer Jonathan Hickman, artist Jerome Opena and colorist Dean White! The greatest heroes in comics together on one unbeatable team! Now shipping twice a month, the Avengers "go large," expanding their roster and their sphere of influence to a global and even interplanetary level. When Captain America puts out his call – who will answer? Big threats, big ideas, big idealism – these are the Avengers NOW!