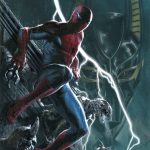 This is it! The cataclysmic Spider-Man event of 2016 that promises to shake Peter Parker's life to it's very core! Today, Marvel is pleased to present your first look inside the can't miss debut of THE CLONE CONSPIRACY #1! A-list creators Dan Slott and Jim Cheung bring their A-game as they put the webhead through the ringer as he goes up against one of his deadliest foes. Continue reading →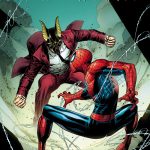 The world's greatest super hero faces his biggest challenge yet this October! Amidst a gauntlet of his deadliest rogues, an old foe returns to the fore. Loved ones lost are dead no more as Peter Parker plunges headlong into THE CLONE CONSPIRACY – a blockbuster 5-issue event series from A-List creators Dan Slott and Jim Cheung! Continue reading →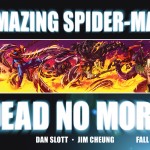 The Amazing Spider-Man's Loved Ones Are DEAD NO MORE This Fall!
Dan Slott & Jim Cheung Unite for Epic Amazing Spider-Man Story!
The world's greatest super hero faces his biggest challenge yet this Fall! Amidst a gauntlet of his greatest foes, a mysterious new villain and the return of loved ones lost – Peter Parker plunges headlong into DEAD NO MORE! A blockbuster new storyline kicking off in AMAZING SPIDER-MAN #19 – A-List creators Dan Slott and Jim Cheung bring you THE Spidey story of 2016! Continue reading →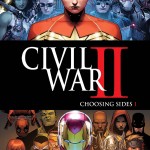 If you knew something bad was about to happen, would you stop it? How far would you go to prevent an uncertain future? The line in the sand has been drawn, and everyone must choose – do you stand with Iron Man, or with Captain Marvel? That question will be answered this June as heroes and villains across the Marvel Universe make their decision in CIVIL WAR II: CHOOSING SIDES #1 – debuting this June! Continue reading →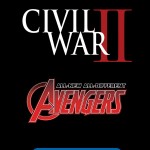 The biggest heroes, the biggest creators and the biggest stories in comics are coming to FREE COMIC BOOK DAY this year!
Today, Marvel is proud to officially peel back the curtain on just one of our can't miss offerings for FREE COMIC BOOK DAY 2016! The biggest story of the year comes to your local comic shop in FCBD CIVIL WAR II #1, and fans can get their very first taste of the ensuing war this May! Before hero stands against hero, Brian Michael Bendis and Jim Cheung bring you a snapshot of the conflict that will split the Marvel Universe in two! Continue reading →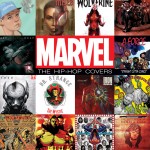 Marvel's Hip Hop Variant initiative is a hit! And we're bringing those can't-miss mashups back to stores January 6th with Marvel's free Hip-Hop Variant Sampler! Fans can't get enough of Marvel's homages to the most iconic and well received albums of all time. So we're bringing them back to your local comic shop once more! The sampler has been promoted everywhere from the New York Times, Entertainment Weekly, Fuse, MTV, Fortune, VIBE, RevoltTV, MassAppeal, Uproxx, XXL and many more, Marvel's hip-hop mash-ups are taking the stage for their encore! Promoted to Marvel fans new and old, this free sampler reprints 14 of the most popular Hip-Hop covers! Continue reading →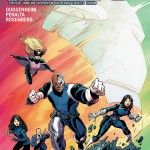 This January, Coulson and his team step out of the shadows and into the light as the Marvel Universe's crack team of spies re-assembles for AGENTS OF S.H.I.E.L.D. #1 – a blockbuster new ongoing series! Continue reading →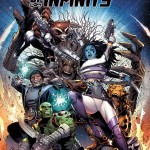 This December, the infinite expanse of space and time will give way, and three eras of heroes will collide! Today, Marvel is pleased to present a look inside GUARDIANS OF INFINITY #1 – the electrifying first issue! First up, fan-favorite creators Dan Abnett and Carlo Barberi take you on an explosive thrill ride that will answer the question Continue reading →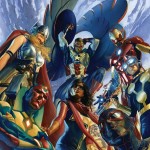 It's time for a new team of Avengers for an All-New, All-Different Marvel Universe. Today, Marvel is pleased to present your first look at ALL-NEW, ALL-DIFFERENT AVENGERS #1 – from all-star writer Mark Waid and blockbuster artists Mahmud Asrar and Adam Kubert! Continue reading →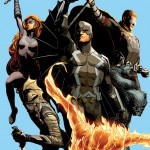 They walk among you, and this October – they're blasting to the forefront of the Marvel Universe like never before! Today, Marvel is pleased to present your first look inside UNCANNY INHUMANS #1! Be there as blockbuster creators Charles Soule (Death of Wolverine) and Steve McNiven (Civil War) introduce you to the Uncanny Inhumans! Medusa! Black Bolt! Triton! Reader! The Human Torch?! Beast?! Continue reading →