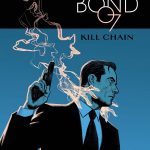 Andy Diggle — the British writer who redefined Green Arrow at DC Comics, thrilled readers with an impressive Daredevil run at Marvel, and scripted the critically acclaimed James Bond: Hammerhead, has reteamed with Hammerhead artist Luca Casalanguida to bring fans the next chapter in the James Bond series, entitled Kill Chain. The latest tale of international intrigue and espionage will launch in July, and feature six issues that will run through the end of 2017. Continue reading →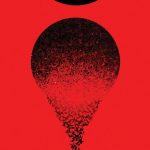 Valiant is proud to announce BLOODSHOT REBORN #0 – a stunning and essential zero-issue turning point coming in March from New York Times best-selling writer Jeff Lemire (Inhumans vs. X-Men, Black Hammer) and explosive artist Renato Guedes (Wolverine) that will redefine Bloodshot and his relationship with the Valiant Universe! As the blood-stained curtain closes on BLOODSHOT U.S.A….be there as the stage is set for BLOODSHOT SALVATION, a top-secret new series coming later in 2017! Continue reading →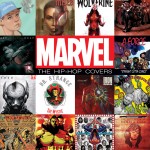 Marvel's Hip Hop Variant initiative is a hit! And we're bringing those can't-miss mashups back to stores January 6th with Marvel's free Hip-Hop Variant Sampler! Fans can't get enough of Marvel's homages to the most iconic and well received albums of all time. So we're bringing them back to your local comic shop once more! The sampler has been promoted everywhere from the New York Times, Entertainment Weekly, Fuse, MTV, Fortune, VIBE, RevoltTV, MassAppeal, Uproxx, XXL and many more, Marvel's hip-hop mash-ups are taking the stage for their encore! Promoted to Marvel fans new and old, this free sampler reprints 14 of the most popular Hip-Hop covers! Continue reading →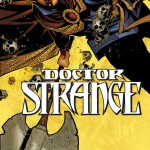 The Sorcerer Supreme returns for his first ongoing series in nearly twenty years, and he's making house calls! Today, Marvel is pleased to present your first look inside DOCTOR STRANGE #1, the new ongoing series from blockbuster creators Jason Aaron (Star Wars, Thor) and Chris Bachalo (Uncanny X-Men, Avengers)! Prepare for a side of the Marvel Universe you've never seen before as the magical, mystical and all things weird lie at every turn! And if you don't know where to turn – call the Doctor. From inside his Sanctum Sanctorum – the Master of the Mystic Arts defends the Marvel Universe from any and all supernatural threats. Continue reading →

Expression and art form merge between Marvel Comics and the world of hip-hop with a unique line of HIP-HOP Variants covers inspired by some of the most iconic and well received hip-hop and rap albums of all time.
Accompanying each all-new #1 from Marvel Comics coming this fall, fans will get the chance to purchase their own Marvel Comics variant cover featuring their favorite Marvel characters paying homage to some of the most well-known and vocal musical artists over the past couple of years. Continue reading →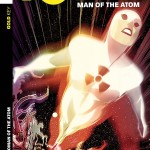 Erica Seleski, the daughter of scientist/superhero Solar, has inherited all the powers of the Man of the Atom… but she doesn't know how to use them! And thanks to these new, out-of-control abilities, she's been thrown into deep space… where aliens aplenty want to catch her and steal her powers for their own. Welcome to the wildest lost-in-space adventure of all time, courtesy of writer Frank J. Barbiere (Avengers World, Five Ghosts) and artist Jonathan Lau (Kevin Smith's Bionic Man)! Continue reading →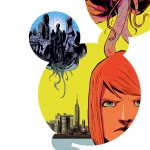 As part of its ramp-up to San Diego Comic-Con, BOOM! Studios is pleased to announce that James Tynion IV (The Woods, Batman Eternal) and Eryk Donovan (The House in the Wall), the creative team behind the award-nominated Memetic, will come together once again for a new apocalyptic tale in the three-issue over-sized event Cognetic. This fall, Tynion and Donovan explore the fundamental human desire for control and how absolute power can topple civilization.  Continue reading →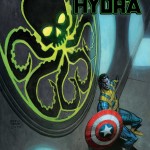 Peace through strength! Honor through obedience! Continuance through conformity! Rick Remender & Roland Boschi bring you the new Hydra – better, stronger, greater. Witness its untold glory this July in the pages of HAIL HYDRA #1! It is a beautiful utopia Hydra has created on this new planet of Battleworld. But it is imperfect. Tarnished. One from outside the regime walks among us, sullying her beautiful landscape. He is Ian Rogers, son of Captain America, and the man called Nomad. Could his presence be enough to bring this perfect society to utter ruin? We serve none but the Master – and the world will soon serve us. But first – we must eradicate Ian Rogers! Continue reading →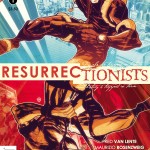 Dark Horse Comics is pleased to give you an advance look at RESURRECTIONISTS #1, a new creator-owned ongoing comic series with art by rising stars Maurizio Rosenzweig (Clown Fatale) and Moreno Dinisio (Dead Body Road)! Continue reading →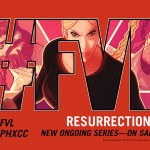 NEW ONGOING SERIES RESURRECTIONISTS ASKS: ARE YOU NEAR-DEATH EXPERIENCED?!
It's a heist three thousand years in the making, and if the Resurrectionists can unlock the past, they can fight the future! Following his success with what io9 called "the best superhero comic this Free Comic Book Day," as well as the launches of Brain Boy: The Men from G.E.S.T.A.L.T., the ongoing webcomic Project Black Sky (at ProjectBlackSky.net), and Conan the Avenger, Fred Van Lente (Marvel Zombies, Archer & Armstrong) brings his first ongoing creator-owned series, Resurrectionists, to Dark Horse! Illustrated by artists Maurizio Rosenzweig (Clown Fatale) and Moreno Dinisio (Dead Body Road), with covers from Juan Doe (G.I. Joe), Resurrectionists is where past lives come to life! Continue reading →