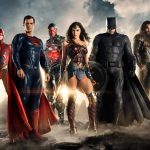 WITH the Zack Snyder-directed Justice League set to open in the US and UK on November 17, Warner Bros has dropped a new trailer featuring the DC super team in its big screen debut as the world descends into chaos: Continue reading →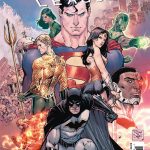 Publisher: DC Comics
Writer: Bryan Hitch
Artists: Tony S. Daniel, Sandu Floroea
Colourist: Tommy Morey
Editor: Brian Cunningham
Release Date: OUT NOW!
Price: $2.99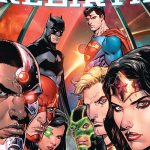 Publisher: DC
Writer: Bryan Hitch
Artists: Bryan Hitch, Daniel Henriques, Scott Hanna
Colourist: Alex Sinclair
Editor: Brian Cunningham
Release Date: OUT NOW!
Price: $2.99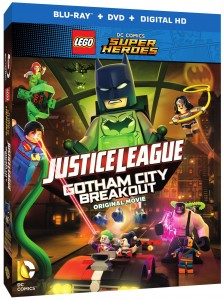 THE JUSTICE LEAGUE DISCOVERS THE DIFFICULTY IN KEEPING GOTHAM CITY CRIME-FREE AS WARNER BROS. HOME ENTERTAINMENT AND THE LEGO GROUP RELEASE LEGO® DC COMICS SUPER HEROES –
JUSTICE LEAGUE: GOTHAM CITY BREAKOUT Continue reading →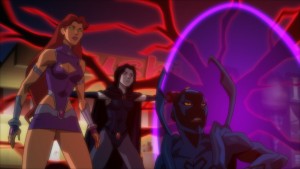 The Teen Titans battle Trigon's demons in all-new OFFICIAL clip for "Justice League vs. Teen Titans," the next thrilling entry in the DC Universe Original Movie series from Warner Bros. Home Entertainment. Continue reading →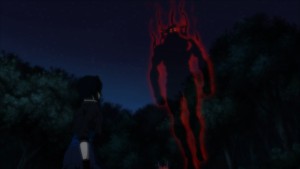 Warner Bros. Home Entertainment has released an all-new OFFICIAL clip for Justice League vs. Teen Titans, the next thrilling entry in the DC Universe Original Movie series!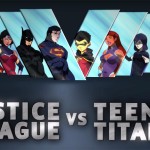 Producer: Warner Bros. Animation
Writer: Bryan Q. Miller, Alan Burnett
Director: Sam Liu
Featuring: Rosario Dawson, Christopher Gorham, Shemar Moore, Jerry O'Connell, Jason O'Mara, Stuart Allan, Jake T. Austin, Taissa Farmiga, Sean Maher, Brandon Soo Hoo, Kari Wahlgren, Jonn Bernthal
ReleaseDate: OUT NOW DVD/Blu-Ray 12 April 2016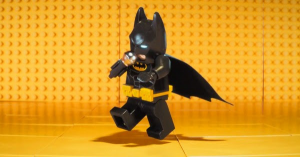 Everyone loves Lego, unless you stand on it barefoot, obviously.
Everyone loves The Dark Night, unless you're a bad guy, they don't seem too keen on him.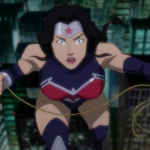 The Justice League battles a Trigon-possessed Weather Wizard in the first clip from the upcoming animated movie.
"The demonic forces of Trigon infiltrate the minds and bodies of the Justice League, turning the veteran super heroes against their youthful counterparts," teases the official description of the film
http://youtu.be/NdJnKHxnu3M
The film will be available via digital download March 29, 2016; it will arrive in stores on DVD and Blu-ray April 12, 2016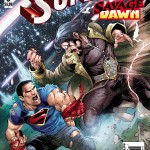 Publisher: DC
Writers: Aaron Kuder, Greg Pak, Peter J. Tomasi, Gene Luen Yang
Artists: Dan Jurgens, Rafa Sandoval, Bill Sienkiewicz, Ben Oliver
Colourists: Lee Loughridge, Tomeu Morey, Patricia Mulvihill, Ben Oliver
Editor: Andrew Marino
Release Date: OUT NOW!
Price: $4.99