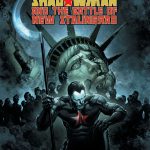 Valiant is proud to present your first look inside DIVINITY III: SHADOWMAN AND THE BATTLE OF NEW STALINGRAD #1 – the next essential standalone special torn from the pages of Valiant's hit comics event! On February 8th, join rising star Scott Bryan Wilson (Batman Annual) and blockbuster artist Robert Gill (Wrath of the Eternal Warrior) as they lead the unshakable Shadowman to the front line of America's last stand against the global Soviet Union! Continue reading →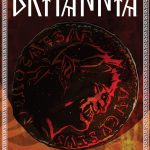 At the border between civilization and the magic-laden lands beyond, Rome's first detective is haunted by violence and visions of dark forces that defy all sense…
Antonius Axia's disturbing investigation in the frontier colony of Britannia deepens…and with each disturbing new clue he uncovers, the farther his mind sinks into disarray! Connecting the clues behind the grisly rumors of horror in the empire's northernmost reach, Antonius must gain an ally as dangerous as the darkness that now surrounds him. Continue reading →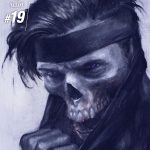 Publisher: Valiant Comics
Writer: Matt Kindt
Artist: Khari Evans
Colourist: Ulises Aeeeola
Release Date: OUT NOW!
Price: $3.99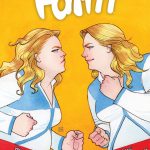 Comics! Cosplay! Crime! This comic book convention isn't what it appears to be…
From all across the world, fans have flocked to California's biggest comics convention…but they never expected to see real-life superheroes duking it out! When fandom's most important event becomes an all-out super-powered melee, can Faith "Zephyr" Herbert and her crossbow-wielding boyfriend, Continue reading →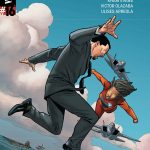 "STORMBREAK" explodes!
Toyo Harada has gone to war to save his vision of world peace from the twin threats of his former protégé Livewire and Major Charlie Palmer's H.A.R.D. Corps! Amid the chaos, the tables have turned…and now, members of Harada's own team are angling to knife each other in the back! When the villains trying to save humanity fight their noblest instincts and the heroes who are trying to stop them struggle against their own demons…can anybody win? Continue reading →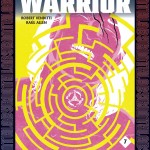 This summer, the most shocking Valiant epic of the year starts here as Earth's immortal master of war runs a gauntlet of pain and punishment engineered by history's coldest and most calculating scientific mind!
Valiant is proud to present an advance preview of WRATH OF THE ETERNAL WARRIOR #7 – the FIRST ISSUE of "LABYRINTH", an ALL-NEW JUMPING-ON POINT from New York Times best-selling writer Robert Venditti (BOOK OF DEATH) and Valiant-exclusive artist and visionary storyteller Raul Allen (Hawkeye)! Continue reading →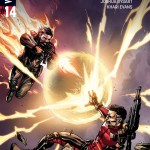 Publisher: Valiant Comics
Writer: Joshua Dysart
Artist: Khari Evans
Editor: Kyle Andrukiewicz
Release Date: OUT NOW!
Price: $3.99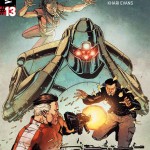 Valiant is proud to present your first look inside IMPERIUM #13 – the FIRST ISSUE of "STORMBREAK," an all-new story arc reuniting HARBINGER's Joshua Dysart (HARBINGER WARS) and Khari Evans (Immortal Iron Fist)! On February 17th, the series named "Best Horror Comic of 2015" by ComicsAlliance unleashes a devastating new jumping-on point as the Valiant Universe comes raging to the doorstep of Toyo Harada's utopia…with Livewire and H.A.R.D. Corps leading the charge to unseat the world's most powerful superhuman! Continue reading →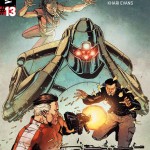 Valiant is proud to announce "STORMBREAK" – a four-part jumping-on point and crucial new milestone for the Valiant Universe beginning in IMPERIUM #13! Reuniting the acclaimed creative team behind HARBINGER, jump on board here with a brand-new story arc as New York Times best-selling writer Joshua Dysart (HARBINGER WARS) and Harvey Award-nominated artist Khari Evans (Immortal Iron Fist) re-team for an essential new chapter of the series that will leave Valiant's most notorious villain changed forever! Continue reading →