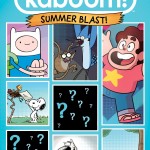 Take a Look at the Gifts to Be Had!
Award-winning publisher BOOM! Studios and its imprints, KaBOOM! and Archaia, are pleased to announce their offerings for this year's Free Comic Book Day, which takes place May 3rd, 2014 at participating comic book shops everywhere. Continue reading →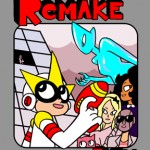 Remake 3xtra
by Lamar Abrams.
Published by AdHouse Books
Max Guy and all his crazy REMAKE cohorts return to WOW you with not one, but THREE tales of adventure, intrigue, love and all types of stuff! That's how we came up with the name 3xtra. Gettit? We are sooo witty. Anywaze, check this book outs. Xoxo.