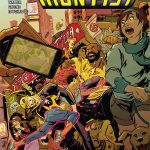 Publisher: Marvel Comics
Writer: David Walker
Artist: Sanford Greene
Colourist: Lee Loughridge
Editor: Kathleen Wisneski
Release Date: OUT NOW!
Price: $3.99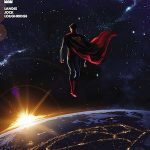 Publisher: DC
Writer: Max Landis
Artist: Jock
Colourist: Lee Loughridge
Editor: Alex Antone
Release Date: OUT NOW!
Price: $3.99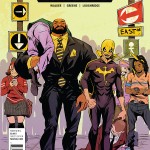 Publisher: Marvel Comics
Writer: David Walker
Artist: Sanford Greene
Colourist: Lee Loughridge
Editor: Kathleen Wisneski
Release Date: OUT NOW!
Price: $3.99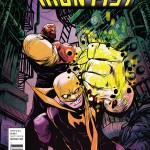 Publisher: Marvel Comics
Writer: David Walker
Artist: Sanford Greene
Colourist: Lee Loughridge
Editor: Jake Thomas
Release Date: OUT NOW!
Price: $3.99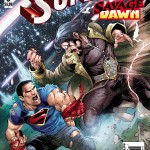 Publisher: DC
Writers: Aaron Kuder, Greg Pak, Peter J. Tomasi, Gene Luen Yang
Artists: Dan Jurgens, Rafa Sandoval, Bill Sienkiewicz, Ben Oliver
Colourists: Lee Loughridge, Tomeu Morey, Patricia Mulvihill, Ben Oliver
Editor: Andrew Marino
Release Date: OUT NOW!
Price: $4.99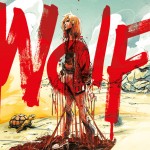 Bestselling writer Ales Kot (ZERO, THE SURFACE) and artist Ricardo Lopez Ortiz (ZERO) will launch a new story arc in their ongoing mythical noir series WOLF this January.
Previously in WOLF, Antoine Wolfe got us rolling on the road to hell and back when he and the teenaged maybe-Antichrist Anita kicked off what might just be the Apocalypse.
In WOLF #5, Anita and Wolfe try to pick up the pieces—five years later. Continue reading →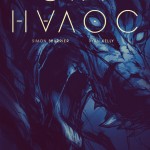 X-Men Legacy writer Simon Spurrier and superstar artist Ryan Kelly present fiends, fragility, and firepower in an all-new series called, CRY HAVOC.
"Folklore is saturated with monsters," said Spurrier. "Centuries ago these wonderful fictions were at the bleeding-edge of the Zeitgeist, but they've faded from relevance. Cry Havoc asks what happens when those bright-eyed and bloody-fanged stories force themselves back into the modern limelight. Who resists them, and who gets caught in the middle?"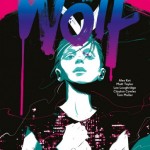 Bestselling writer Ales Kot (ZERO, MATERIAL) and artist Matt Taylor team up the fantasy, crime-noir, WOLF, VOL. 1. This collects issues #1-4 into trade paperback and will be available in November. Continue reading →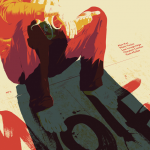 Publisher: Image Comics
Writer: Ales Kot
Artist: Mat Taylor
Colourist: Lee Loughridge
Release date: OUT NOW!!
Price: $3.50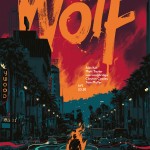 Bestselling writer Ales Kot (ZERO, MATERIAL) and artist Matt Taylor (ZERO) team up to launch an all-new fantasy crime-noir series with WOLF #1, coming this July. Continue reading →