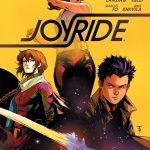 Publisher: Boom!
Writer: Jackson Lanzing, Colin Kelly
Artist: Marcus To
Colourist: Irma Kniivila
Editor: Dafna Plaban
Release Date: OUT NOW!
Price: $3.99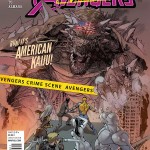 Publisher: Marvel Comics
Writer: Al Ewing
Artist: Marcus To
Colourist: Dono Sánchez Almara
Editors: Alanna Smith, Tom Belvoort, Will Moss
Release Date: OUT NOW!
Price: $3.99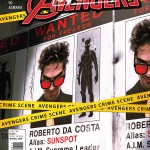 Publisher: Marvel Comics
Writer: Al Ewing
Artist: Marcus To
Colourist: Donald Sánchez Almara
Editors: Tom Belvoort, Will Moss
Release Date: OUT NOW!
Price: $3.99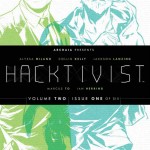 Publisher: Boom/Archaia
Writer: Collin Kelly & Jackson Lanzing
Artist: Marcus To
Editor: Dafna Pleban
Release date: OUT NOW!
Price: $3.99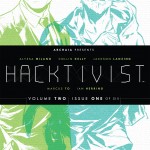 Archaia, an imprint of award-winning publisher BOOM! Studios, is pleased to announce the next installment of high-stakes danger in the hacker community with Hacktivist Vol. 2 #1, debuting this July. The team behind the critically acclaimed limited series is back as actress/activist Alyssa Milano teams up once again with writers Collin Kelly and Jackson Lanzing (Maze Runner: The Scorch Trials Official Graphic Novel Prelude), and artist Marcus To (New Warriors, Red Robin) for a new limited series that pits hacker against hacker. Continue reading →

As first revealed in the AT&T U-Verse documentary "Comic Book Artists: Next Generation," about the Toronto-based collective artists studio, the Royal Academy of Illustration and Design (also known as RAID Studios), award-winning publisher BOOM! Studios is pleased to announce Joyride, an upcoming original series from its Archaia imprint created by the Hacktivist team of artist Marcus To and writers Collin Kelly and Jackson Lanzing. Continue reading →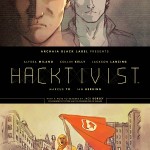 Coming this July!
Archaia, an award-winning imprint of publisher BOOM! Studios, is excited to announce the HACKTIVIST hardcover, a collection of the hit four-issue miniseries created by actress, philanthropist, and entrepreneur Alyssa Milano (Mistresses, Project Runway All Stars). Continue reading →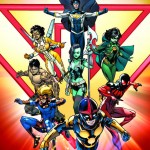 New Faces. New Threats!
Witness the next generation of the Marvel Universe this February in NEW WARRIORS #1 – an all-new action packed ongoing series from blockbuster writer Christopher Yost and red-hot artist Marcus To! Continue reading →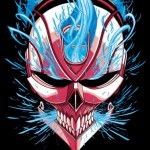 ART FOR NEW SERIES INCLUDED!
New York Comic Con may be behind us, but All-New Marvel NOW! is just getting started! This Winter, the Marvel Universe heads in an exciting, all-new direction to deliver the best comics on the market with all-new ongoing series from blockbuster creators AND must read .NOW entry #1 issues for all readers!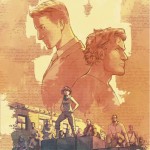 'HACKTIVIST' GRAPHIC NOVEL ANNOUNCED
A timely, relevant story set in the cyberspace world of social media, hackers, and tech
Award-winning publisher Archaia Entertainment and actress/producer Alyssa Milano (Charmed, Mistresses) are proud to announce Hacktivist, a hardcover, original graphic novel that explores the modern world of hacking and global activism.