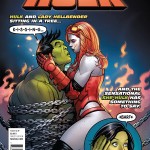 Publishers: Marvel Comics
Writer: Greg Pak
Artist: Frank Cho
Colourist: Sonia Oback
Editor: Mark Paniccia
Release Date: OUT NOW!
Price: $3.99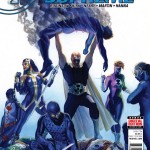 Publisher: Marvel Comics
Writer: James Robinson
Artists: Leonard Kirk, Paul Neary, Scott Hanna
Colourist: Frank Martin
Editors: Chris Robinson, Mark Paniccia, Katie Kubert
Release Date: OUT NOW!
Price: $3.99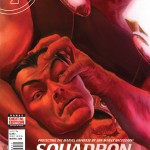 Publisher: Marvel Comics
Writer: James Robinson
Artists: Leonard Kirk, Paul Neary
Colourist: Frank Martin
Editors: Chris Robinson, Mark Paniccia, Katie Kubert
Release Date: OUT NOW!
Price: $3.99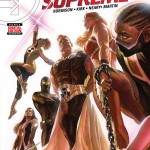 Publishers: Marvel Comics
Writer: James Robinson
Artists: Leonard Kirk, Paul Neary
Colourist: Frank Martin
Editors: Chris Robinson, Mark Paniccia, Katie Kubert
Release Date: OUT NOW!
Price: $3.99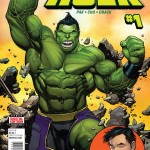 Publisher: Marvel Comics
Writer: Greg Pak
Artists: Frank Cho
Colourist: Sonia Oback
Editor: Mark Paniccia
Release date: OUT NOW!
Price: $3.99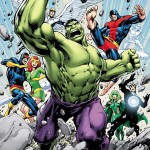 Legendary Storyteller Alan Davis Unleashes SAVAGE HULK #1 This June!
The Jade Giant was just too big to contain with one series – and this June, he's smashing his way into another! Marvel is proud to present your first look at SAVAGE HULK #1, the new in-continuity ongoing series featuring the Green Goliath! Legendary storyteller Alan Davis kicks off the new series with an explosive arc full of action and mayhem that only a Hulk series could contain! Continue reading →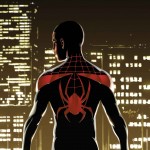 This May, the character that took the world by storm returns for a brand-new series in MILES MORALES: ULTIMATE SPIDER-MAN #1. Legendary writer Brian Michael Bendis and New York Times Bestselling artist David Marquez are back for Revival – one of the biggest Spider-Man stories of the year!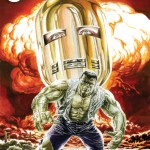 All EYES Are On Original Sin as Two Avengers Clash in an Epic Crossover!
This June, Original Sin continues to unravel everything we have ever known about the Marvel Universe as shocking revelations deliver gamma bomb-sized changes directly to two of Marvel's greatest heroes – the Invincible Iron Man and the Incredible Hulk in the pages of Original Sin: Hulk vs. Iron Man.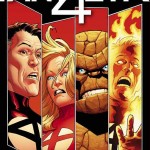 The Fall of the First Family Begins!
Cosmic explorers – heroes forever united as family. The world's greatest comic magazine begins anew as Marvel's First Family bursts back into the spotlight in FANTASTIC FOUR #1, from Eisner Award winning writer James Robinson (Starman, All-New Invaders) and critically acclaimed artist Leonard Kirk (Supergirl, Captain Britain and MI:13)! Continue reading →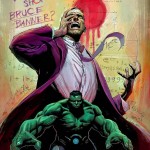 With Superstars Mark Waid & Mark Bagley!
Who shot Bruce Banner? That's the question on everyone's mind this April when critically acclaimed creators Mark Waid and Mark Bagley smash into the epic, all-new HULK #1 – as part of the All-New Marvel NOW! initiative! Continue reading →