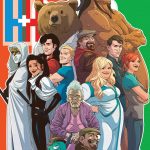 Publisher: Valiant
Writer: Rafer Roberts
Artist: Mike Norton
Colourist: Allen Passalaqua with David Baron and Andrew Dalhouse
Release Date: OUT NOW!
Price: $3.99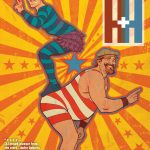 Publisher: Valiant Comics
Writer: Rafer Roberts
Artist: Mike Norton with David Lafuente
Colourist: Allen Passalaqua
Release Date: OUT NOW!
Price: $3.99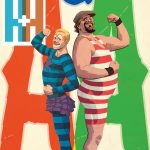 America's most bizarre Big Top has a brand new attraction!
Archer & Armstrong. Fearless adventurers. Best friends. Better partners. But that was before this traveling circus made them prisoners of a sideshow so freakish, it makes Davey the Mackerel look like the girl next door! Continue reading →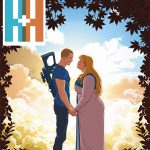 From People Magazine to the Atlantic to the Today Show and beyond, Faith has enchanted the entire globe! And now, the high-flying heroine is charming Valiant's smash-hit ongoing series…by putting Archer in cupid's crosshairs!
Valiant is proud to present your first look inside A&A: THE ADVENTURES OF ARCHER & ARMSTRONG #5 – an ALL-NEW JUMPING-ON POINT guest-starring the breakout character of 2016 by red-hot writer Rafer Roberts (HARBINGER RENEGADES) and Eisner Award-winning artist Mike Norton (Revival)! Continue reading →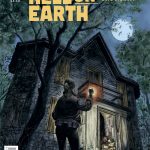 Publisher: Dark Horse Comics
Writer: Mike Mignola, Cameron Stewart and Chris Robertson
Artist: Mike Norton
Editor: Scott Allie
Release Date: 18 May 2016
Price: $3.50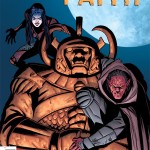 Angel & Faith Season 10 #23 (Mike Norton variant cover)
Archaeus attempts to lure the magic of Magic Town into the dysfunctional family he's building. But the sentient magic is young, erratic, and a danger to everyone. The team must come together to stop the Big Bad and his malicious plans, but to be a cohesive unit they'll have to learn to trust each other first. Continue reading →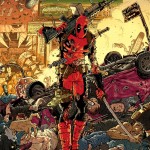 And lo' there came a day unlike any other, in February of 1991, when merc and mouth united for a common goal. And on that day, Deadpool was born! Now, a mere quarter of a century later, we're celebrating Deadpool's 25th Anniversary this February in the colossal sized DEADPOOL #7! That's right – that same regenerating degenerate who tore through the New Mutants and into your very hearts is turning 25, Continue reading →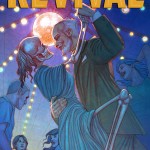 New York Times bestselling writer Tim Seeley (HACK/SLASH) and Eisner Award-winning artist Mike Norton (IT GIRL & THE ATOMICS) will launch a special stand-alone issue in their ongoing rural noir series REVIVAL this January. Continue reading →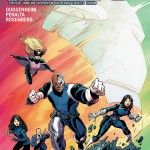 This January, Coulson and his team step out of the shadows and into the light as the Marvel Universe's crack team of spies re-assembles for AGENTS OF S.H.I.E.L.D. #1 – a blockbuster new ongoing series! Continue reading →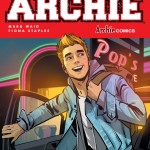 COMIC SUPERSTARS MARK WAID AND FIONA STAPLES REIMAGINE AN ICON! Change is coming to Riverdale in this can't-miss kick-off to Archie's new ongoing series! Familiar faces return in new and unexpected ways in this must-have #1 issue! As the new school year approaches, you'd think Archie Andrews would be looking forward to classes and fun—but nothing is as it seems in the little town of Riverdale. But is this a one-off or a sign of bigger changes awaiting for America's favorite teens—and the entire town? Find out in this exciting and remarkable first issue! Continue reading →