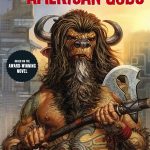 WAR IS COMING!
Shadow Moon just got out of jail, only to discover his wife is dead. Defeated, broke, and uncertain as to where to go from here, he meets the mysterious Mr. Wednesday, who employs him to serve as his bodyguard—thrusting Shadow into a deadly world of the supernatural, where ghosts of the past come back from the dead, and a brewing war between old and new gods hits a boiling point. Continue reading →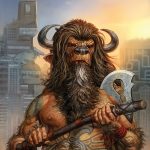 Dark Horse is excited to announce the adaptation of American Gods into comic book form. Originally published in 2001 by William Morrow and Headline, American Gods is a Hugo and Nebula Award–winning novel by Neil Gaiman (How to Talk to Girls at Parties, The Sandman). North American rights were acquired from Gaiman's literary agent, Merrilee Heifetz at Writers House. Continue reading →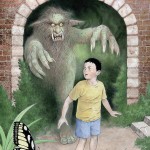 As announced last week, Dark Horse Books is pleased to offer Troll Bridge, a beautiful graphic novel adaptation of a tale from the mind of master storyteller Neil Gaiman (Sandman), illustrated by artist Colleen Doran (Sandman, Orbiter). Continue reading →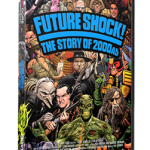 Studio: Metrodome
Director: Paul Goodwin
Producers: Sean Hogan, Helen Mullane
Featuring: Karl Urban (Dredd), Neil Gaiman (The Sandman), Paul Gravett (Comic Book Historian), Pat Mills (ABC Warriors, Slaine), Carlos Ezquerra (Judge Dredd), Matt Smith (2000 AD Editor) and Dave Gibbons (The Watchmen).
Extras include:
94 PAGE PDF 2000AD
ORIGINS E-COMIC 10 First Episodes from some of 2000 AD's Greatest Characters! Including: Judge Dredd, Rogue Trooper, Slaine, Nemesis The Warlock, Strontium Dog, Halo Jones, Nikolai Dante, A.B.C Warriors, Kingdom, Shakara.
Running Time: 106 Minutes
Release Date: OUT NOW!
Price: £7.99/ £3.49 Amazon Instant Video. Also available VOD: iTunes, Google, PlayStation Store, XBox Video and Sky Store.
http://futureshock2000ad.com/index.html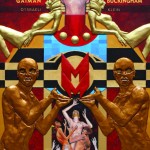 On September 2nd, two comic icons bring you the series that changed comics forever. And at long last – it will finally be complete. A tale that began 25 years ago begins anew this September in MIRACLEMAN BY GAIMAN & BUCKINGHAM #1! Visionary comic legends Neil Gaiman (Sandman, 1602) and Mark Buckingham (Fables) bring you a new Age of Miracles and a story of epic proportions! Kicking off The Golden Age storyline, then continuing into the famously unfinished The Silver Age & The Dark Age story arcs, Gaiman & Buckingham's lost Miracleman story will finally see the light of day! Continue reading →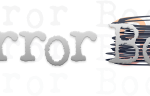 Customers who pay $15 or more will receive a plethora of horror titles, plus the Eisner award-winning Locke & Key, Vol 1: Welcome To Lovecraft from IDW.
'Tis the season for terror in this chilling collection of horror books and comics. Humble Bundle has teamed with several of the leading publishers to kick off the Halloween season right with a variety of the most sought after horror books on the market. Continue reading →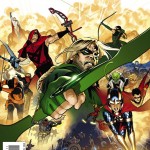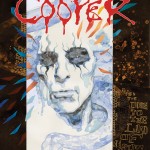 JOE HARRIS LEADS CREATIVE TEAM WITH EMAN CASALLOS AND AWARD WINNING COVER ARTIST DAVID MACK!
The X-Files' writer Joe Harris takes on The Prince of Darkness – Alice Cooper – in his FIRST ongoing comic series! Alice Cooper #1 features two truly breathtaking covers; a main cover by comic book legend David Mack (Kabuki), as well as an Exclusive Photo incentive featuring Alice Cooper himself! The interior pages of this horrifying series are drawn by Eman Casallos. Make sure to look for Alice Cooper #1 at retailers and digitally this upcoming September! Continue reading →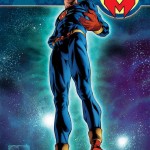 "[Miracleman's] heights are highs Watchmen cannot touch. It's that good. It's that important." – Sequart.org
It was the series that changed comics forever. With the utterance of one word, Michael Moran transformed from the ordinary into the extraordinary – and Miracleman was born!