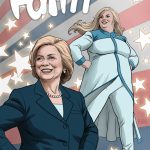 In advance of San Diego Comic-Con 2016, Valiant is proud to announce that Hillary Clinton, the Democratic Party's presumptive nominee for President of the United States, will join forces with Faith "Zephyr" Herbert on November 2nd in FAITH #5 – a history-making, 48-page election special teaming the leading female hero in comics today with the first female nominee from a major political party for a special tale written by comics legend Louise Simonson with art by FAITH's own Pere Perez! Continue reading →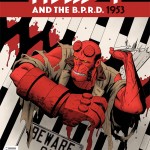 Hellboy and the B.P.R.D.: 1953—Beyond the Fences #3
"If you've never read a page of Hellboy—this is not a bad place to start." —Adventures in Poor Taste
Man's best friend becomes Hellboy's worst nightmare in a Cold War–era mission. Continue reading →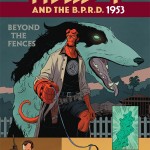 Publisher: Dark Horse Comics
Writer: Mike Mignola and Chris Robertson
Artist: Paolo Rivera
Editor: Scott Allie
Release Date: 23 March 2016
Price: $3.50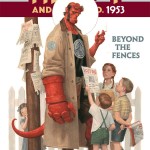 Hellboy and the B.P.R.D.: 1953 – Beyond the Fences #1
A mysterious creature hunts the children of an idyllic suburban town, and the BPRD get more than they bargained for when their investigation begins to seem strangely familiar. Continue reading →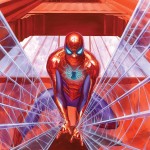 This October, Parker Industries is going global! Today, Marvel is pleased to present your first look at AMAZING SPIDER-MAN #2 – the next explosive issue from Dan Slott & Giuseppe Camuncoli! Continue reading →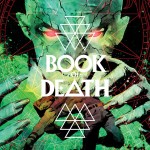 The force behind the fall of the Valiant Universe stands revealed… There is no hope… Only MASTER DARQUE!
The terrible future chronicled in the Book of the Geomancer continues to reveal itself as an unexpected and untold player…Master Darque…emerges to make his bid for control of the Earth's newest Geomancer! But does the reappearance of history's most powerful necromancer mean an apocalyptic future has been avoided…or guaranteed? As the heroes of the Valiant Universe fall and nature itself turns on humanity, all that stands between the devastated planet and ultimate evil is the Earth's undying Fist and Steel himself…Gilad Anni-Padda, the Eternal Warrior! Continue reading →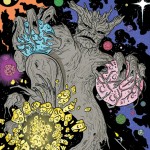 When monsters ruled the Marvel Universe, the wildly imaginative brain and pencil of Jack Kirby brought dozens upon dozens of these creatures to life. Monster comics may be a thing of the past, but Marvel is celebrating their legacy this October with over twenty-five KIRBY MONSTER VARIANTS coming to some of Marvel's biggest new titles!  Featuring some of the industry's most legendary and iconic artists, witness the inimitable imagination of Jack Kirby brought to life by Geof Darrow, Paul Pope, Art Adams, Eric Powell, Simon Bisley, Cliff Chiang and many, many more! Continue reading →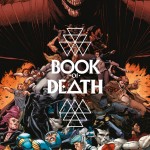 So let it be written… So let it be done… On July 15th, the next two thousand years of history collide with the most powerful heroes of today in the must-read event of the summer!
Valiant is proud to present your first look inside BOOK OF DEATH #1 (of 4) – the 40-page FIRST ISSUE of the blockbuster Valiant event of 2015 from New York Times best-selling writer Robert Venditti (X-O MANOWAR, Green Lantern) and the twin artistic talents of rising star Robert Gill (ARMOR HUNTERS: HARBINGER, Batgirl) and Valiant heavyweight Doug Braithwaite (ARMOR HUNTERS, Justice)! Continue reading →