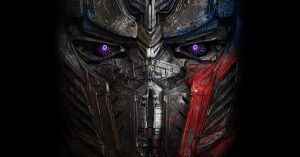 Transformers: The Last Knight director Michael Bay has shared a new teaser for the film on Instagram, confirming that the villain Megatron will appear in the film.

The second "Star Trek Beyond" trailer arrived online Friday night, and while the first trailer received criticism for its emphasis on action, this one strikes a distinctly more serious tone. Continue reading →
In this sequel, the G.I. Joes are not only fighting their mortal enemy Cobra; they are forced to contend with threats from within the government that jeopardize their very existence.