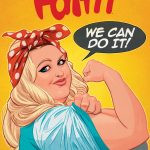 Valiant is proud to announce that renowned artist Joe Eisma (Archie, Morning Glories) is coming aboard the adventures of Valiant's spotlight-stealing hero for FAITH #7 – the FIRST ISSUE of a special, two-part jumping-on point! On January 4th, Eisma joins red-hot writer Jody Houser (Mother Panic) and Russ Manning Award-nominated artist Marguerite Sauvage (DC Comics Bombshells) for a thrilling, chilling, and downright spooky confrontation with a new foe raised from beyond the grave! This cadaverous criminal has a bone to pick with Faith…and they just may send the high-flying psiot six feet under! Continue reading →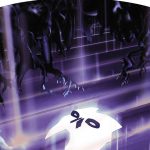 As Rai's rebellion against New Japan rages in the heavens above…a new Shadowman will rise to deliver justice to civilization's darkest reaches in our world and the next!
Valiant is proud to present your first look inside 4001 A.D.: SHADOWMAN #1 – a haunting new adventure bursting from the most ambitious comics event of the year and into an essential, standalone one-shot from rising stars Jody Houser (FAITH) and Rafer Roberts (A&A: THE ADVENTURES OF ARCHER & ARMSTRONG) and acclaimed artist Robert Gill (BOOK OF DEATH)! On July 6th, a blood sacrifice is made, a war looms, and the Deadsids rises…as the mantle of Shadowman passes to one of Earth's forsaken children in the ravaged world of the 41st century! Continue reading →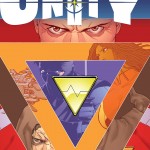 The truth is declassified!
Discover what top-secret mission very nearly broke Unity and brought its heroes to the brink…and beyond. And has Major Palmer, the veteran field commander of H.A.R.D. Corps, come to lead Unity to a new day…or infiltrate it and bring it down? Continue reading →