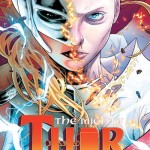 Publisher: Marvel Comics
Writer: Jason Aaron
Artists: Russell Dauterman
Colourist: Matthew Wilson
Editor: Wil Moss
Release date: OUT NOW!
Price: $4.99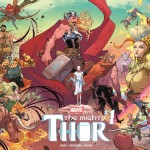 This November, the lightning returns. Today, Marvel is pleased to present your new look at THE MIGHTY THOR #1 – the new ongoing series from blockbuster creators Jason Aaron and Russell Dauterman! Continue reading →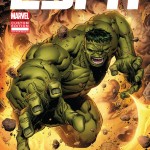 ESPN The Magazine presents Marvel Comics' pantheon of heroes in a way they have never been seen before – in a special insert inside the magazine's annual Body Issue on newsstands Friday, July 10th. The custom edition, entitled The Body Issue: Super Heroes Edition will feature Iron Man, She-Hulk, Ant-Man, Captain Marvel, Daredevil, Medusa, Hulk, Iron Fist, and Luke Cage. Continue reading →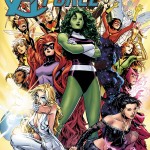 A New Team of Avengers Assembles During SECRET WARS
An all-new era begins this May as Marvel's Mightiest Mavens assemble for an explosive new series launching during Secret Wars! Today, Marvel is pleased to present your new look inside the blockbuster A-FORCE #1 – from the creative team of G. Willow Wilson (Ms. Marvel), Marguerite Bennett (Angela: Asgard's Assassin, James Patterson's Max Ride: First Flight) and Jorge Molina (X-Men)! Continue reading →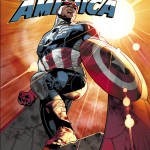 All-New Captain America, Superior Iron Man & Thor are smash hits!
Exciting and ambitious, these Avengers NOW! titles are bringing seismic changes to some of Earth's Mightiest Heroes, reinvigorating and recharging some of the most popular characters in all of fiction. Marvel is pleased to announce that three of these hit titles have completely sold out and will immediately head back to press! Missed out on these energetic and action-packed comics the first time? Now is your chance to get your hands on ALL-NEW CAPTAIN AMERICA #1, SUPERIOR IRON MAN #1 and THOR #2 when they return to comic shops this December! Continue reading →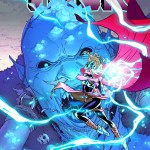 She is Worthy
Next month, bring the thunder and summon the lightning as the new Thor tests her mettle against an army of Frost Giants in THOR #2 – the highly anticipated second issue! Continue reading →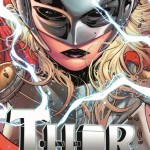 Bear witness to a transformative tale for the ages in these preview pages by Russell Dauterman!
It's the story that has been seen the world over, and Marvel is proud to present THOR, the new series from "New York Times"-bestselling writer Jason Aaron and artist Russell Dauterman! Prepare for an all-new era of the God of Thunder as a brand new female hero explodes into the Marvel Universe! Continue reading →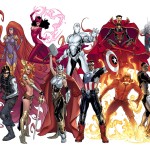 The most popular characters. The most acclaimed creators. The most ambitious stories. This is the recharged Avengers NOW!.
This Fall, the Marvel Universe heads in an exciting and ambitious new direction as the industry's top creators and brightest rising stars join the top Super Heroes – Captain America, Thor, Iron Man and more – to deliver the most exciting and energetic comics on the market with can't miss all-new ongoing series! Continue reading →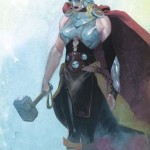 Meet the new female hero who will wield Mjölnir and see an exclusive first image of the unworthy former Thunder God!
Marvel is excited to announce an all-new era for the God of Thunder in brand new series, THOR, written by Jason Aaron complimented with art from Russell Dauterman. Continue reading →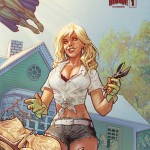 BOOM! Studios September Previews
for November Shipping 2012
New from BOOM! in November:
GRACE RANDOLPH'S SUPURBIA #1 (A)
GRACE RANDOLPH'S SUPURBIA #1 (B)
Written by Grace Randolph
Drawn by Russell Dauterman
SC, 32 pgs, FC, SRP: $3.99