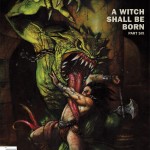 Conan the Avenger #25
The senses-shattering conclusion to Fred Van Lente's epic Conan run!
In an act of vindictive desperation, the imposter queen Salome intends to sacrifice her twin sister Taramis—the rightful queen—to the demon Thaug, and then unleash the vile beast on the populace. Can Conan save Taramis and her kingdom before it's too late? Continue reading →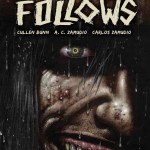 This spring Dark Horse Books is pleased to offer a graphic novel collecting never-before-printed material from Cullen Bunn (Harrow County, The Sixth Gun) in Death Follows!
Originally debuting digitally through Monkeybrain as The Remains, Death Follows is horrifically and beautifully realized by A. C. Zamudio and Carlos Nicolas Zamudio. The print collection contains the original prose story by Cullen Bunn and a new cover by Simon Bisley. Continue reading →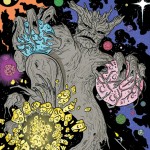 When monsters ruled the Marvel Universe, the wildly imaginative brain and pencil of Jack Kirby brought dozens upon dozens of these creatures to life. Monster comics may be a thing of the past, but Marvel is celebrating their legacy this October with over twenty-five KIRBY MONSTER VARIANTS coming to some of Marvel's biggest new titles!  Featuring some of the industry's most legendary and iconic artists, witness the inimitable imagination of Jack Kirby brought to life by Geof Darrow, Paul Pope, Art Adams, Eric Powell, Simon Bisley, Cliff Chiang and many, many more! Continue reading →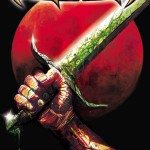 This June, the most dangerous corner of Battleworld is born in WEIRDWORLD #1 – a brand new entry in the Secret Wars! Today, Marvel is pleased to present your new look at the exciting first issue from blockbuster writer Jason Aaron (Star Wars, Thor) and critically acclaimed artist Mike Del Mundo (All-New X-Men, Elektra). Continue reading →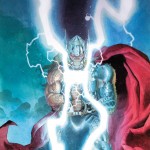 On a bellow of thunder and the crack of lightning comes the Thunder God, one last time!
Marvel is proud to present your first look at THOR: GOD OF THUNDER #25, the oversized final issue from New York Times Bestselling writer Jason Aaron as he assembles a bevy of the industry's greatest artists for a titanic tale that should not be missed! Continue reading →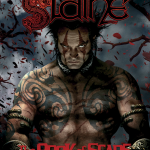 New Afterword By Graham Linehan in 'Sláine: Book of Scars'
Marking 30 years of the Celtic barbarian's adventures, this special anniversary book brings together a new story from creator Pat Mills and the biggest artists to have worked on Sláine over the past three decades.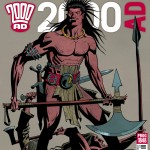 30th ANNIVERSARY SEES CLASSIC SLÁINE MOMENTS REVISITED
Industry legend Simon Bisley returns to 2000 AD this week for a special one-off episode of the strip that catapulted him to international fame in the 1980s – Sláine.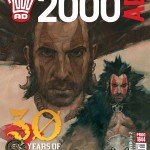 30 YEARS OF HURT
New Sláine the Barbarian series begins next week with variant covers and episodes by Bisley, Fabry, and McMahon.
For 30 years he's been carving his way through the enemies of the Land of the Young, and now Sláine the Barbarian is back with a brand new series starting this week in 2000 AD.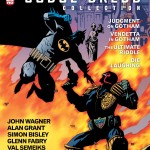 Batman Judge Dredd Collection reprints all four crossover stories for first time
Two of the biggest characters in comic books duke it out in their own iconic cities – more than 20 years since it was first published, the epic Batman vs. Judge Dredd stories are still the most brutal crossovers in comics!
2000 AD is very proud to be working with DC Comics to co-publish the highly anticipated THE BATMAN JUDGE DREDD COLLECTION, which brings together the four team-ups between the Lawman of the Future and the Dark Knight for the first time in a brand new hardback edition, with a fantastic roster of superstar talent, including Simon Bisley and Glenn Fabry.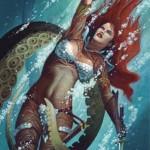 Dynamite Entertainment is proud to announce the The Art of Painted Comics hardcover, containing the first all-encompassing retrospective covering the entire history of Painted Comics.