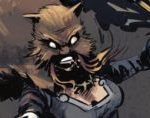 Having a good time at the beach, enjoying some vacation? The characters of our comics do not have time for that, I'm afraid. In Ghost Wolf: The Horde of Fangs, from El Torres and Juanfra MB, there are fights about who and what represents the Spirit of the North; In The Last Hunt, by Hannu Kesola, Janssens and Paul Moore the survivors of the Ragzon cargo ship are having a really rough time with some evil witches on the loose!
And we are offering again Planet of Daemons #3, from Gunstone and Moore! Continue reading →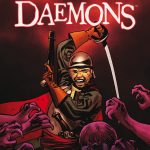 Amigo Comics are proud to announce the September 2016 launch of PLANET OF DAEMONS, a bewitching miniseries of occult adventure created by the British creative team of Kevin Gunstone and Paul Moore.
Set in the arcane realm of the Qliphoth and 17th century New England, PLANET OF DAEMONS follows the fortunes of Amos Deathridge, a former Puritan magistrate who now serves as jailer of the daemons and evil spirits who cast their sinister influence over mankind. Continue reading →