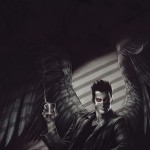 Dark Horse is proud to present an advance preview of CRIMINAL MACABRE: THE THIRD CHILD #1, written by Steve Niles (Breath of Bones, 30 Days of Night), and picking up directly from Criminal Macabre: The Eyes of Frankenstein! Continue reading →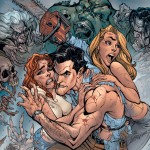 THE DOUBLE-SIZED CELEBRATION OF THE ULTIMATE EXPERIENCE IN MEDIEVAL TERROR
Dynamite Entertainment is inviting fans everywhere to join the celebration with a very special Army of Darkness tale, dedicated by its issue number to honor the year of the original cult film's release. Army of Darkness #1992.1 will be a commemorative square-bound edition, featuring short stories of demon-hunting hero Ash Williams written by the series' greatest terror talents of issues past, including Steve Niles, Elliott Serrano, Cullen Bunn, James Kuhoric, and Mike Raicht. Continue reading →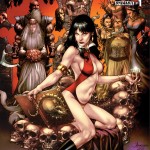 AUTHOR NANCY A. COLLINS HAND-PICKS TEAM OF ACCLAIMED WRITERS FOR COLLABORATIVE STORY
Dynamite Entertainment proudly celebrates the 45th anniversary of horror hostess and comic book heroine Vampirella with the upcoming October release of Vampirella: Feary Tales #1, the first chapter in a collaborative miniseries event spearheaded by acclaimed novelist and ongoing Vampirella series writer, Nancy A. Collins. Continue reading →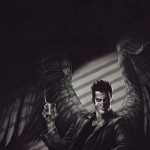 ON SALE SEPTEMBER 17th!
Steve Niles (Breath of Bones, 30 Days of Night) returns to his old haunt with a brand-new four-part miniseries: Criminal Macabre: The Third Child! Continue reading →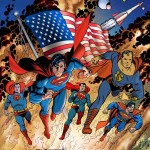 NEW COMICS RELEASED EVERY MONDAY!
This spring, DC Comics have a stellar line-up of creators and artists for their popular digital-first anthology series, ADVENTURES OF SUPERMAN!  Continue reading →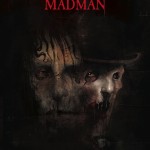 Author Returns To IDW To Unite A Monster And A Madman
Visionary author and celebrated comic creator Steve Niles is returning to IDW in 2014 and bringing the most nefarious fiends along with him. Debuting in March, Niles weaves together a grave team-up between Frankenstein's monster and Jack the Ripper in the terrifying new series, Monster & Madman. Continue reading →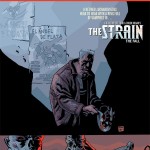 DARK HORSE PRESENTS #28
Read a new tale, written and illustrated by David Lapham, featuring luchador revenge on fearsome vampires in the world of Guillermo del Toro and Chuck Hogan's The Strain: The Fall! Neal Adams's Blood returns in part one of a massive two-part finale! And read an original tale from the world of the upcoming OGN Sabertooth Swordsman!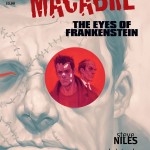 CRIMINAL MACABRE: THE EYES OF FRANKENSTEIN #1
While dealing with ghouls dying all around him and his own mysterious illness, occult detective Cal McDonald encounters the Frankenstein's monster, who needs a new set of eyes. Can a rich entertainer who claims to be the world's foremost authority on the supernatural help the monster regain its sight?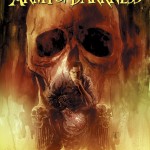 First Issue by Bestselling Horror Writer Steve Niles, Will be Returnable for Eligible Retailers
Dynamite has announced that the first issue of Ash and the Army of Darkness, the highly anticipated reboot of the Army of Darkness comic book franchise as written by horror master Steve Niles, will be offered to comic book and hobby specialty shop retailers with a special returnable incentive for qualifying accounts.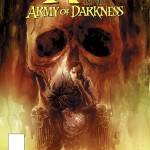 Acclaimed Writer Steve Niles to Turn New ASH AND THE ARMY OF DARKNESS Ongoing Series into the Ultimate Experience in Medieval Horror
Dynamite has announced that their flagship comic book title, Army of Darkness, will receive a complete overhaul and a new ongoing series as imagined by Steve Niles, acclaimed author of 30 Days of Night and Batman: Gotham County Line.