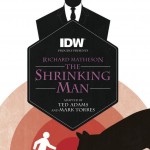 Publisher: IDW
Writer: Ted Adams
Artist: Mark Torres
Colourist: Tomi Varga
Editor: Chris Ryall
Release date: OUT NOW
Price: $3.99 Continue reading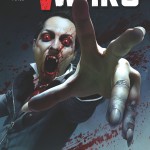 Tim Schlattmann To Write The Pilot
IDW Entertainment and Entertainment One Television (eOne Television) announced today that V-Wars will be the first series project developed under the recently announced first-look co-production agreement. Continue reading →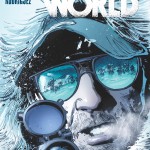 THE BRUTAL TALE CONTINUES IN JUNE!
Xbox Entertainment Studio, the Microsoft division that produces original programming for the Xbox brand, announced that they are co-developing with IDW Entertainment, Winterworld as a limited event live-action series based on the acclaimed comic series created by writer Chuck Dixon and artist Jorge Zaffino. Continue reading →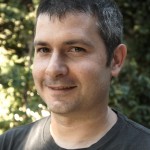 IDW Publishing is very pleased to announce that artist Gabriel Rodriguez, best known for his work on the Eisner award-winning series Locke & Key, has entered into an exclusive contract with the publisher.
Continue reading →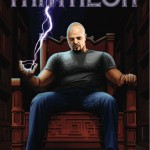 The Story of Greek Gods Resurfacing In Present Day
Michael Chiklis has joined forces with IDW Entertainment to develop and produce his comic series Pantheon as a new scripted live-action television series. IDW Entertainment will fund the development of the project and will be co-produced with Circle of Confusion. Continue reading →

The Team That Will Bring IDW Games' First Title To Life Is Announced
IDW Games has announced that it has signed J.K. Woodward and Dave Dorman to be the art team for their launch title, Kill Shakespeare. Continue reading →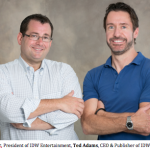 David Ozer Appointed President of IDW Entertainment
Circle of Confusion to Guide New Division's Development and Production
IDW Publishing, one of the largest publishers of comic books and graphic novels with over 300 original properties, has launched a new division, IDW Entertainment, to fund and develop new television properties based on IDW Publishing's extensive catalog.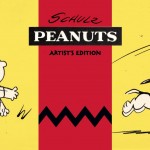 'Peanuts' To Join The Artist's Edition Library!
The esteemed entertainment property, Peanuts, will be returning this winter due to a newly formed partnership with IDW and Peanuts Worldwide—but you've never seen Charlie Brown & the gang quite like this!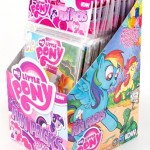 NEW MINI-COMICS TO BE AVAILABLE THROUGH COMIC AND RETAIL CHANNELS
IDW has announced a brand-new format in which fans can enjoy comics, the Micro-Fun Pack!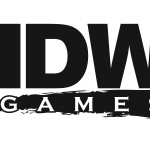 IDW Publishing Partners With Pandasaurus Games To Launch IDW Games
As IDW Publishing looks forward to celebrating its 15th year as a leader in the comic-book industry, they are proud to announce a partnership with board-game giant, Pandasaurus Games, for the launch of a new division, IDW Games.