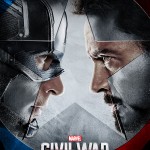 CAPTAIN America: The Winter Soldier directors Anthony Russo and John Russo are set to bring Marvel's patriotic superhero back to the big screen in Captain America: Civil War, which premieres in the UK on April 29 and in the US a week later.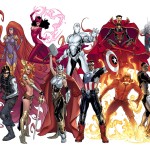 The most popular characters. The most acclaimed creators. The most ambitious stories. This is the recharged Avengers NOW!.
This Fall, the Marvel Universe heads in an exciting and ambitious new direction as the industry's top creators and brightest rising stars join the top Super Heroes – Captain America, Thor, Iron Man and more – to deliver the most exciting and energetic comics on the market with can't miss all-new ongoing series! Continue reading →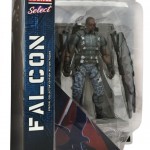 Check out the new figure inspired by Marvel's CAPTAIN AMERICA: THE WINTER SOLDIER!
By now, collectors have picked up the Marvel Select action figure of Captain America, as he appears in Marvel's Captain America: The Winter Soldier, and hopefully they're as happy with him as we are! Well, get ready, because Cap is about to get the ultimate wingman. Diamond Select's Marvel Select Movie Falcon figure hits comic shops and specialty stores this week, just in time for the Fourth of July! Continue reading →